5 Final Ways to make your Filipina Wife feel Loved
by Bobpublished on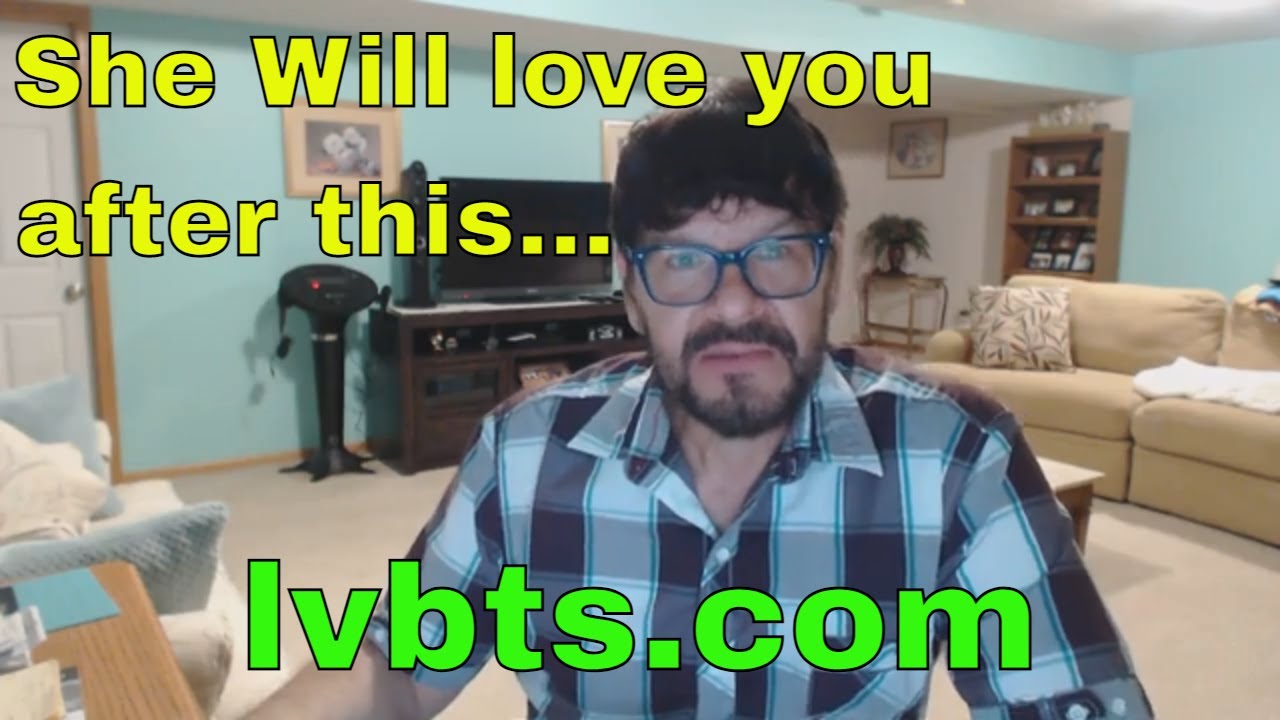 ---
In a couple of earlier videos, I have talked about twelve ways that you can make your wife feel loved. Any woman will love a man who can treat her the way this series is explaining and that's good for you too! I have a handful more today and will list all of them at the end of this video and put them in the description box. Subscribe to Love Beyond The Sea. I've got a lot of videos and a lot more in the vault, to help a man to be a great husband to a Filipina or any other woman. I want to be a great husband, not just a good one. I have five more essential traits today.
By protecting- http://goodguyswag.com/7-ways-gentleman-protects-girl/
Part of this is safeguarding her mind, will, and emotion or even body, mind, and soul. I pray this for my wife. If there is anyone that I know that I would not want her associating with, I would tell her why. If someone is going to be a bad influence on her I need to step in and put a stop to it. A movie that I think would not be appropriate to see I will tell her why. I insist that we be in church the weekends she doesn't have to work. I might have to suggest she reduce her overtime if I see that she is starting to wear down. If she is doing too much then I need to help her see that she needs to slow down.
It can be in simple ways like driving her to work if she is new to driving as a Filipina and you aren't sure if she is ready for the conditions. It can be merely holding her hand while walking over ice or holding an umbrella for her in the rain. Recently I called the drug store to see when my wife's typhoid immunization needed to be redone in case she needed it for her upcoming trip to the Philippines.
He protects her when she feels financially safe, she wants to know they won't run out of money and can pay all their bills and are saving something for the future. We bought some home security cameras as my wife would feel safer that way. One of the reasons we bought this townhome was because it was in a reasonably safe neighborhood. While I am worked I had life insurance which offers some help if I should die while being employed.
He might even have to protect her from her own family if she feels pressured in some way. A way that doesn't come up much is protecting her reputation. I try to do this with this channel. I accentuate the positive and I am not going to throw my wife under the bus.
Protect her from other men. If someone is getting in your space, he needs to know that won't happen again. Another recent thing my wife and I talked about was having both of us taught self-defense and also learn how to use a gun.
By bearing her burdens-Another way to make your Filipina feel loved is bearing her burdens. This would take the form of listening to her attentively and with compassion, helping to relieve her stress whenever possible, and helping to lift discouragement. When she needs you, you should be there for her. When my wife was having an ongoing issue, I encouraged her to tell me about it. I told her I would support her; she knows I am her biggest fan. I encouraged her to speak up but didn't get mad at her if she didn't. I was patient and eventually she did take more action. I encouraged her to take appropriate action.
I consented to my wife working a different shift that cut into our time together because I could see after her repeated attempts to explain it to me, it was for her good. I finally relented after thinking about what was best for her emotional and psychological well-being. I decided to not be selfish. I had to realize that it wasn't for the rest of our lives and what was best for her. I am quite sure she already feels like with this decision made that a large burden has been lifted from her. The different shift suits her better, I can fully understand that. I came to realize that this short-term change will only be good for us.
By being optimistic-This means telling her you feel good about your relationship with her and your future together. It also involves letting her know you believe in her and her capabilities. It has to do with being encouraging through the trials of life. She should always feel like being with you is the safest place she can be.
By enduring –This is letting her know you are with her no matter what. A lot of patience and forgiveness is needed. She feels safe having flaws. She knows that arguments and disagreements, even broken trust won't result in the end of the relationship. She knows she can blow it and still be accepted. We all need this. I have told my wife that I am committed to her no matter what.
By being gentle-See the definition-
gentle
1. Mild; meek; soft; bland; not rough, harsh or severe; as a gentle nature, temper or disposition; a gentle manner; a gentle address; a gentle voice. 
2. Tame; peaceable; not wild, turbulent or refractory; as a gentle horse or beast.
3. Soothing; pacific.
4. Treating with mildness; not violent.
gentleness
2. Softness of manners; mildness of temper; sweetness of disposition; meekness.
3. Kindness; benevolence.
4. Tenderness; mild treatment.
From an excerpt from Andymort.com---There is nothing that shows your strength better than your gentleness.
It might sound a little bit odd. It may come across as some kind of a contradiction, but if you think about it for just a minute it makes sense.
Strength is the ability to do things that need a lot of physical or mental effort. It's the choice to continue through the pain even when it feels unbearably hard.
Gentleness breeds peace, calm, and consistency of character. It is not volatile or abrupt in its response to the world.
Gentleness is strength because it remains constant and clear-minded across all manner of situations.
There is nothing strong about the person who is quick to lose temper and resort to aggression and violence in their spirit, words, and action. This is anything but strength, it is in fact a display of profound weakness.
The gentle person attracts the trust of others because of this strength.
1 Corinthians 13:4-8-Love is patient, love is kind. It does not envy, it does not boast, it is not proud. It does not dishonor others, it is not self-seeking, it is not easily angered, it keeps no record of wrongs. Love does not delight in evil but rejoices with the truth. It always protects, always trusts, always hopes, always perseveres. (bears all things, believes all things, hopes all things, endures all things), love never fails.
List of ways to make your Filipina wife feel loved-
By being patient-
By being kind-
By being positive-
By not comparing to other women-
By complimenting-
By being humble-
By honoring-
By being selfless-
By having emotional control-
By letting "bygones be bygones"-
By avoiding profanity-
By being honest and trustworthy-
By protecting-
By bearing her burdens-
By being optimistic-
By enduring –
By being gentle-
Treating her the way we want to be treated also goes with these 17 attributes of how to make your Filipina feel loved. Doing this all but insures she will be with you for the rest of your life. That's what I want from my love beyond the sea.