9 Challenges to a Westerner's Resolve to Marry a Filipina
by Bobpublished on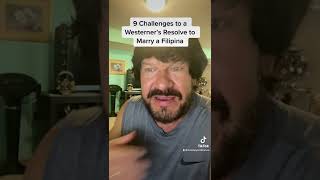 ---
Today I am continuing a look at some potential obstacles to a western man pursuing a woman from the Philippines to marry. I married a Filipina but can understand why some men might be hesitant. If you feel your chances are low right where you are, you might want to watch the video today.
If you are single, consider going where you're wanted to find love beyond the sea. Here is where I found mine-Christian Filipina https://www.christianfilipina.com/?affid=1096
Please Subscribe, click the Notification Bell and remember to click on ADD to complete the process for notifications. Thank you!