Can You Be Your Filipina's Hero?
by Bobpublished on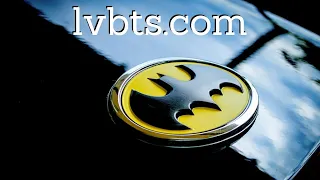 ---
There are two ways to look at this question? One is can you be a hero to your Filipina and the other is Can YOU be your Filipina's hero. The line about heroics comes up now and then and I wanted to talk about that today with four possible ways. Please subscribe to Love Beyond The Sea for all kinds of talk about foreigner and Filipina relationships, to help those men thinking about pursuing a Filipina. Go ahead and leave a comment and remember to get notifications to upcoming videos and remember to click "ADD" to complete that process.
Can you be a hero to your Filipina?-Do men want to be a hero to a Filipina? I should restrict my comments to those men who sincerely want a Filipina for the right reasons and want to marry them. In order to be hero, often in the movies it is a single act of heroism, that defines one as being a hero. It might have involved more than a little time, but the sentiment is someone is a hero now.
Here is how I define what this hero concept is all about. I think it is about a man wanting to marry a Filipina and give her the type of life she isn't likely to have if she does not marry a foreigner.
Financial-To be more to the point, she needs someone like him to meet her present and future needs, which includes the financial help she may be struggling with. Many Filipinas are hard-working and sharing what they earn with their families and it may be enough or not, but often it is just enough to get by. I honestly preferred a woman who was poor (I dislike just hearing that word because it can have nothing to do with quality of the woman). I married a very hard working and family loyal-Filipina in 2015 in Davao City, Philippines. You could say I was trying to be someone's hero. There are other aspects of heroism involved.
Health-If I married a Filipina and immigrated her to be with me in my country, it would be with the assumption that she would access to better health care, and I want my wife to be healthy. One of the first appointments we made after she arrived in America was to find a female doctor who could be her family physician. Before she arrived, my wife was not in the habit of going to the doctor. Her medical exam in Manila might have been her fist extensive health evaluation. Now she has someone to go to and a place for her records to be stored. I don't know if that makes me a hero but it sure makes me feel good.
Opportunities-Working in America would afford her opportunities to earn substantially more than in the Philippines, and have some extra benefits to boot. Schooling is another opportunity. So is learning to drive.
Someone to love her-Financial help, better health care and more opportunities are all good things, however, without love, she won't feel much better off. This channel is called Love Beyond The Sea because not only did both of us find our love beyond the sea, but the first word love is essentially at the core of this channel. I want to share what I can from my experience in marriage to my dream Filipina, with other men who might also want to pursue a Filipina, perhaps to be their hero. Guys, you need to go where you're wanted. For me, that was the Philippines.
I will link some playlists to some videos I made early on that I think may have been overlooked, that give you an idea of practical things that can be done to nurture a relationship with a Filipina.
If you have a lot of love to give, why not consider a woman from the Philippines? Many, not all, will give an older foreigner a chance. For me, it was worth the investment in time and money to pursue my wife as she has made me a very happy man, but my focus on our relationship is her good, her benefit, to love her.
I believe marital love involves sacrifice and serving my wife. She did not have to be rich in order to gain my attention or affection. She deserved someone to love her, I began a relationship with her, proposed to her, married her, and she has been with me in America since January of 2016. I will link the playlist called Christian Filipina, and you can sort through the videos about seeking a woman from the Philippines. Please click on my affiliate link. The other question I posed here was can YOU be your Filipina's hero?
Can YOU be your Filipina's hero?-Some of you already are! Others are trying to determine if they have found the Filipina to spend the rest of his life with. I don't know if I would have put my desire to marry a Filipina in the category of being heroic, but I did want to give her a life where she could feel safe, loved and taken care of. Would my wife consider me her hero? I don't know, I have never asked her. I know she believes I have helped her in the four categories I talked about today.
"Billy don't be a hero (don't be a fool with your life)", do you remember that song from the 70's? If you choose carefully, you won't be a fool finding love beyond the sea.