Men Fall In Love Faster Than Women-Married to a Filipina
by Bobpublished on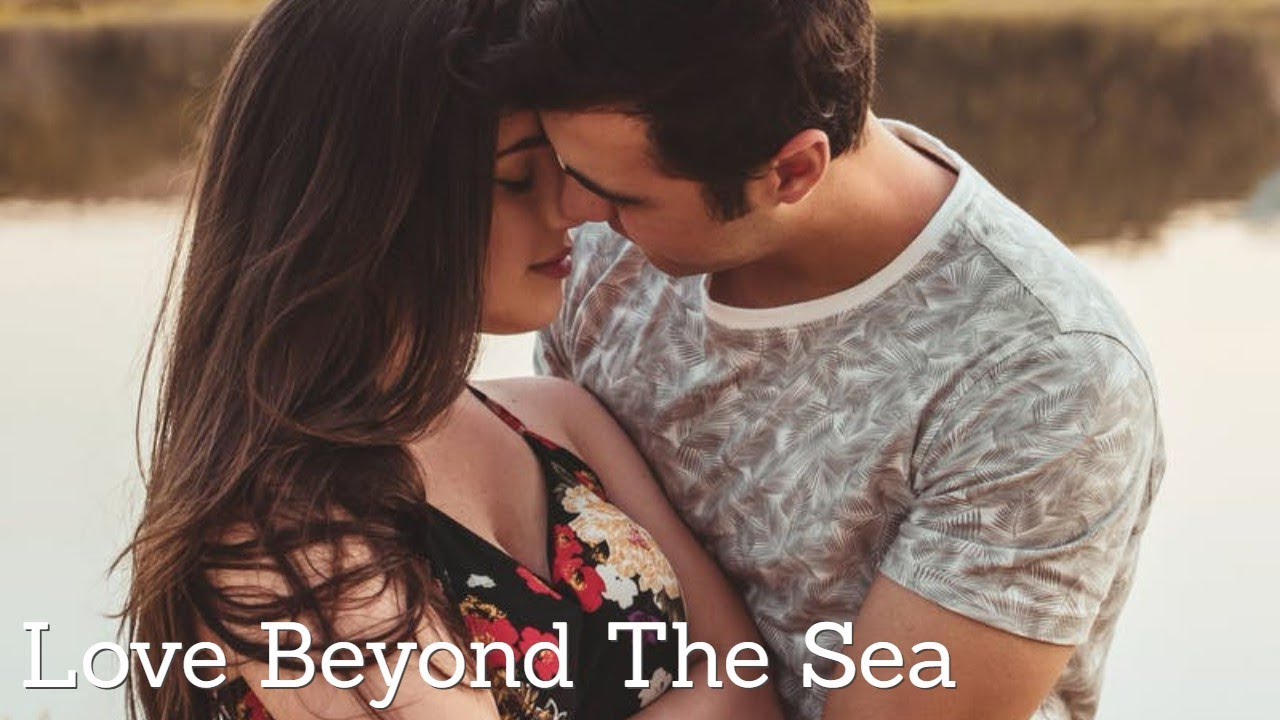 ---
I would have thought in general that women tended to fall in love faster than men, but a study in the Journal of Social Psychology says otherwise. Subscribe to Love Beyond The Sea and keep up with the ins and outs of relating to a woman from the Philippines. Get notifications for upcoming videos and let me know what you think about what I am about to share. According to the article-
In the initial stages of dating, there are a host of emotions going on. You're excited, nervous, maybe smitten, maybe excited for the future but also dreading it… You may think that love is love, no matter who you are, but it's not. Different people fall in love in different ways, and men and women in particular often think about love and relationships differently. Even if you think you can 'make' a man fall in love with you, it's highly unlikely. You may get him to lust after you, or desire your company, but love is something different.
To help you get a better understanding of the male heart and how it works, here are seven expert insights about how men fall in love:
Men tend to be more visually stimulated than women

Studies have shown that men are more visually stimulated, while women tend to be more auditory. "As a result, men tend to fall in love with what they see, and women with what they hear," says relationship coach, Dr. Tracey M. Phillips. "Men need to constantly be visually drawn to the person in order to fall in love." But that doesn't mean you have to be stunningly beautiful to attract love. Visual stimulation and attraction can build over time, or it may be where the initial attraction comes from but a deeper love builds as you both learn more about each other.
Me-Personally I agree that attraction can build over time and I agree that a deeper love builds as you both learn more about each other. This is significant in a long-distance relationship such as a westerner and a Filipina. Even if the couple take several years to marry, just how much shoulder to shoulder time are they accumulating? Not much. You do the best you can to know each other but until you are married and the safety net is removed, the goalie is pulled, you won't be forced to really get to know each other. You will learn both good and bad, but the bad are learning situations that can help the relationship grow.
We got married in less than eight weeks. I know that sounds fast but at the time it seemed longer than that. We have obviously learned so much more about each other since immigration. A man can't be uncomfortable revealing himself to his Filipina. If you cherish her, she needs to know. Being together brings many opportunities to apologize for the things we've done and really grow together as a couple. It can be painful, but that's the norm, that's the way it is, and shouldn't discourage anyone from getting married. When married couples say they never argue I don't believe it. How does growth take place without a little conflict?
My wife figured I was a nice guy and was being genuine, she gave me a chance. I have made good on my vows to her in a way I am sure she wasn't expecting. She has learned she is the apple of my eye, just like I told her she would be. She has seen how in many ways. She had to rush to the Philippines for a family emergency and I am as depressed as I can get to not have her here. I figured that would happen, but she comes first, and she needs to be there. She will appreciate that I thought of her needs first.
They fall for someone who appreciates them.

Men may pursue a woman they're into in various ways, but if a woman keeps up with the "hard to get" game or doesn't appreciate even the little things they do for them, they'll quickly grow bored. Some may claim differently, but teasing a man or stringing him along is not the way to build affection or a healthy relationship.
Men actually fall in love faster than women.

It may be hard to believe, but according to a study in The Journal of Social Psychology, men fall in love faster and express it faster. The reason behind this, according to the study, is because men don't question their emotions like women do. So if a man feels like he is in love, he won't deny it.
Me-I can see this. We don't question our emotions. There is a danger here with westerners and Filipinas because of the added element that a Filipina is the most beautiful woman who will ever give him the time of day. Can a man fall in love with a beautiful Filipina just like that? Well, something's going on. He could browse through 100 profiles of Filipinas and be smitten with most of them. Then he won't have any idea what to do. Every day more lovely women join the dating site he is using. Now he is confused because feelings he hasn't had in a long time are compounded by having them for so many different women!
I even think he could "fall in love" instantly. Beauty has a way of doing that to a man. He loses his mind dreaming of what it would be like to be with her and thinking about a future with her. I get it, but this can make for bad decisions. Her beauty can blind him to her faults. Having said that, I do believe that physical attraction is what attracts a man to a woman, and thankfully, we are designed to be attracted to many types of attractiveness. Then again, it can make it hard to decide what to do.
This initial attraction to a Filipina is powerful, and wonderful. The westerner must be careful to not get scammed because a scammer knows how fast a man can fall in love with a Filipina and will use that to their advantage. Please, don't get too emotionally involved with a Filipina without careful consideration of what you are doing and get someone else to help you evaluate the situation. You may have blind spots.
Men fall for someone they know is happy around them.

When a man feels like he can make the woman in his life happy, he's more likely to fall in love with her. But we're not talking about superficial happy (like him buying her things or doing her favors), we're talking about bonding. When a couple bonds and genuinely enjoys their time together, both people feel connected and secure in their ability to make each other happy.
He'll want to be the best he can be.

When a man falls in love with a woman, you'll notice because he may start to push himself a little harder, make more of an effort with certain things, and may even change some of his bad habits. He's doing this because a man in love wants to be the best he can be for the woman he is in love with. Part of falling in love is wanting to be your best self for the other person. In the beginning it might manifest itself as the instinct to want to impress the other person, later you might want to make them happy, and down the line you may find yourself inspired to do and be more because the person you love supports you and builds you up.
Men are more impulsive in love.

When a man is in love, he won't want to lose it, so he'll do whatever he needs to do to get and maintain that love. While some men may string a woman they're dating along, when the majority of men feel the 'light comes on', they'll really pounce on it.
Me-Remember the cautions in # 3. Of course, I am all in favor of men seeking a Filipina but keep in mind you don't owe her anything until you are married, in my opinion, then you need to give it your all.
Men want a total package.

Like anyone, for a guy to be in love, he needs his total package. This usually includes physical attraction, knowing they can make the other person happy, and other emotions like kindness, loyalty, humor, and that unexplainable connection.
It may be a cliché, but love really does work in mysterious ways. Men and women are very different in their approaches to life, relationships, and love. But every person is different too. If you find yourself falling for a man and wondering how and when (and if) he'll fall for you, keep these insights in mind but also keep enjoying your time together and focusing on the moment you're in. Things like trust, friendship, and love can't be forced or rushed. But if you take your time, they can be a lot of fun.
Me-In our case I was attracted to Aiza, I thought her profile photo was cute and that's all I had to go by at the time. After I read her profile, I decided to spend time with her on line. I started to develop feelings for her after she opened up about her life and feelings. Shortly after that I proposed to her and rushed to the Philippines to meet her and marry her.
I can personally relate to what is in this article. Let me know if you've seen exceptions or agree. I think a video like this can help a man understand what is likely to happen when he sees a photo of a Filipina, yes, just the photo. This attraction can make him blind to red flags so be careful.
The feeling of love can't be rushed but is hastened by consistent care and concern for each other.
I've been there. Men are apt to fall in love very quickly looking for Love Beyond the Sea.