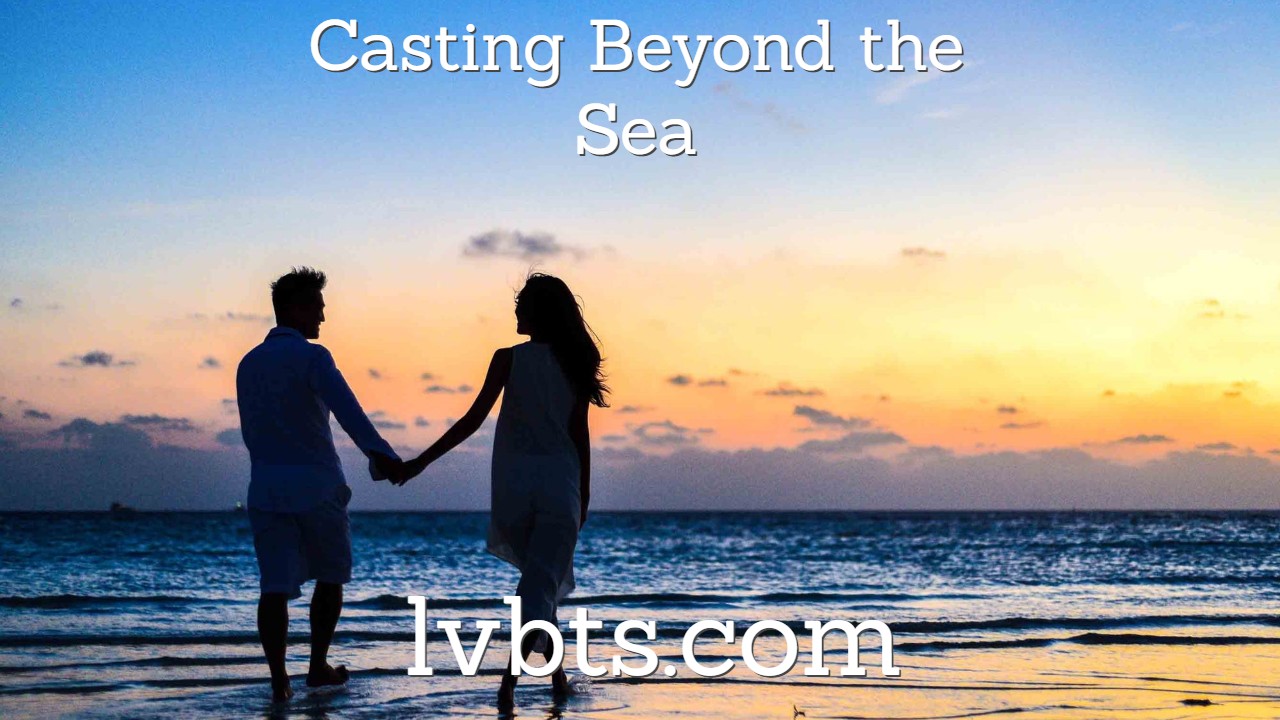 ---
I have a list of 100 ways to love a woman, our interest being a Filipina, that is from marriagemissions.com and is from an anonymous author and I will link it in the description box. These are all practical but not something you might think about during the day but they are valuable for me to get out there and hope this resonates with some men in a relationship with a Filipina. Because she is coming from so very far away, the husband might need to be extra good at doing the little things that make his Filipina wife feel loved. I will put as much of this as there is room for in the description box.
Guys don't normally sit around and talk about this so I'd like to do this here on Casting Beyond The Sea.  Please subscribe for information to help you decide if you should pursue a Filipina to marry and for how to have a good relationship with her. This would be a good occasion to comment on what helps your Filipina feel loved.  If you can do these kinds of things, your chances of having a solid and lasting relationship with a Filipina go way up. I have maintained the man, the husband needs to lead or give direction to the relationship, and here are some good ways how, and remember that much of what I talk about can be used with any woman.
Start and/or end each day by holding hands and praying together with your wife.

Pray for her every day and make it a point to pray with her when she is troubled.

Communicate with her instead of talking AT her or shutting her out emotionally.

Talk to her respectfully without demeaning her or hurting her feelings.

Compliment her for the giftedness you see in her. Be specific.

Show interest in her friends and if they are trustworthy, give her time to be with them.

Do something active together to lift her spirit —even taking a walk hand-in-hand.

Express to her that you need and value her.

Show enthusiasm for the things that she's excited about—let your actions show it.

Find something that makes you laugh together.

Put your arms around her when she needs comfort, holding her silently.

Surprise her by doing something you think she would want done before she asks.

Try not to make sudden changes without discussing them with her first.

Show interest in that which she values as important in her life.

Allow your wife to teach you things without being defensive.

When you feel you must correct her, be gentle —speak the truth in LOVE.

Let go of the small stuff. We all have annoying habits and preferences that are different from our spouse's. (Dave Ramsey)

Show her that she matters more to you than any one you could be with, that threatens her security in your marriage.

Be a good listener. Show her you value what she says.

Plan a mini-honeymoon, where the two of you can spend quality time together.
Additional Suggestions:
Go shopping with her and don't sigh or look at what time it is even once.

Take her out to breakfast or make her breakfast (cleaning up afterward).

Make the time to set specific goals with her to achieve together for each year.

Give her grace when she offends you and forgive (even as you want to be forgiven).

Find ways to help her know you are her partner in all areas of life.

Be polite, courteous, and mannerly with her—not taking her for granted.

Exhibit humility, admit your mistakes, and ask for forgiveness. She'll appreciate that!

Defend her to others—especially to your family.

Don't belittle her intelligence.

Scratch her back, rub her feet, or her rub her neck—whatever she'd prefer.

Get up in the middle of the night (let her stay in bed) to take care of your upset child.

Be especially helpful when she is not feeling well.

When she asks how your day went, don't just say "fine" —actually give her details.

Thank God for her by name when the two of you are praying together.

Try not to argue over money. Peacefully discuss future expenditures instead.

Don't embarrass her by arguing with her in front of others.

Lead your family in their spiritual relationship with God. This is important to her.

Make eye contact when she is talking to you and when you are talking with her.

Show her that you prefer her to others—give her your attention whenever possible.

Relate what happened at work or whatever you did apart from her.
More Suggestions:
Keep away from anything that gives you sexual gratification, other than your wife.
Be helpful, both before and during the time you have visitors in your home. (If you're not sure of what to do, ask your wife "What can I do that would help the most?")
Brag about her to others, both in front of her and when she is not with you.
Surprise her from time-to-time with a card and flowers or a little gift.
Remember to tell her or call her as soon as you know you are going to be late.
Give her your undivided attention when she wants to talk.
Guard your tongue from saying "unwholesome words" or down-grading her.
Refuse to compare her unfavorably with others.
Give your spouse time to unwind after she gets home from work. Your evenings will be much more enjoyable. (Dave Ramsey)
Be an involved partner in helping with the children and spending time together.
---
Intro & Outro
Night In Venice by Kevin MacLeod Link: https://incompetech.filmmusic.io/song/5763-night-in-venice
License: http://creativecommons.org/licenses/by/4.0/
Smooth Lovin by Kevin MacLeod
Link: https://incompetech.filmmusic.io/song/4379-smooth-lovin
License: http://creativecommons.org/licenses/by/4.0/