Podcast Episode 20: Am I Dangerously Over-Invested in my Fil-Am Marriage?
by Bobpublished on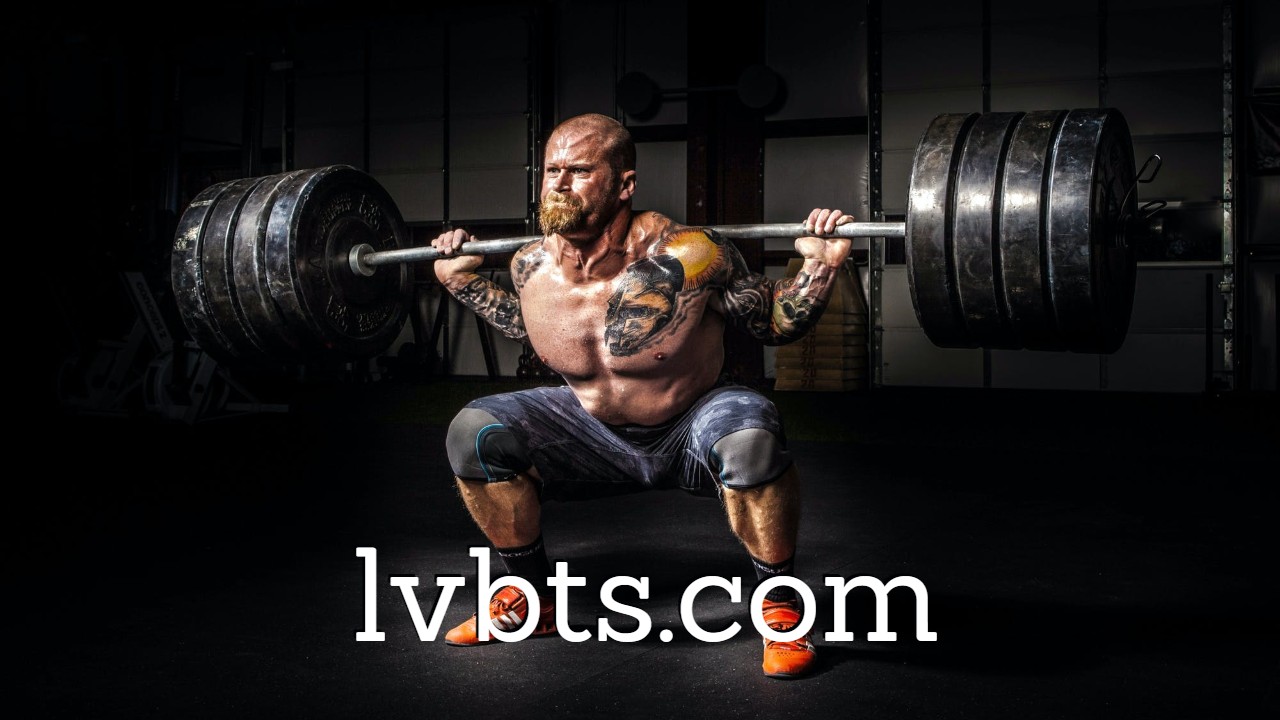 ---
Recently I discovered I was the subject of some slight discussion on a controversial blog, where someone came to the conclusion that I was "dangerously over-invested in terms of property and headspace". Am I? I think that comment is worth replying to as I have a perspective the person making that quote doesn't have. Subscribe to Love Beyond The Sea as well as the Casting Beyond The Sea podcasts on Podbean and you can find the links in the description. Remember to click on the notification bell as that function seems to malfunction now and then.
Someone else, I think it was, said I appeared emotionally needy; a train wreck. Both of these observations were very interesting to me and I am not going to criticize them for their interpretations, as I don't think they deserve criticism. I think I can understand where they are coming from and wanted to make a video to elaborate on what was said. I will list half a dozen statements from the interesting article and I really only disagree with one of them, or more accurately, can't quite understand one of the six comments.
I think that anyone marrying a woman from overseas will already be doing something that may involve more risk and some of our actions might be misunderstood. I am not saying that these men are out of their minds. I think the points brought up were good enough for me to respond to.
Why is it "dangerous"?-Why is my attitude about my relationship considered dangerous? I can admit I am bucking the norm of taking more time to get to know someone before marrying them, but the norm doesn't have to be the way that works best for me. The norm was marrying someone where I'm from, but I would still be single and alone if I continued to wait for that. GWYW stands for Go Where You're Wanted and that's what I needed to do to be able to find a wife. That place was the Philippines. While marrying someone from so far away is a little bit more inherently dangerous, I think the comments were more about my mindset.
I have developed very strong feelings for my wife, that is true. That can happen when you invest much into a woman, any woman. My strong sentiments for my wife could be construed as dangerous, but today, merely marrying anyone can be dangerous.
There are two danger points in a marriage. One is whom a man decides to marry and the other is how hard and well the man, the leader, the head, the CEO of the marriage works at building and managing the relationship. Just because I proposed to my wife in only 18 days and married her in the Philippines in 54 days doesn't mean she wasn't great wife-material, it means I married her much faster than normal and either rushed into a bad situation or rushed into a good one. I communicated with her a lot early on and was always open that I was seriously wanting to marry, not play around. That actually helps a man with a Filipina.
In that short time, I also concluded she was the type of woman I was looking for by way of asking many questions that I needed to ask to determine the type of person she was. Asking good questions is a good way to avoid unnecessary danger. I didn't feel that waiting longer was going to reveal anything unsavory or dangerous.
In today's Covid-19 situation, many people are afraid that it is too risky, too dangerous to do life as usual and are being very protective of themselves and who they are around, and what they do. Many people have been quarantined for protection of themselves and others due to something unseen that may or may not ever happen-catching the coronavirus. Fear can make for poor decisions.
I can stay quarantined from the relationship dangers lurking out there in the world and be afraid something bad might happen to me, or I can live on the edge a little and do whatever I have to do in order to find the wife I had been wanting for decades. I took control by controlling what I could, trying to use common sense (although it might not look like that to some people) and didn't let opposing opinions keep me inside of my own world doing my own thing by myself. Looking for a wife IS more dangerous these days than before.
"Over-invested in property"-I have some difficulty grasping "over-invested" when it comes to a marriage. In general, that probably sufficiently describes my personality; I do take things very seriously and I do get invested. I am from Nebraska, here we are over-invested in our sports, just look at how parents and players are defying the Big Ten conference by wanting to play football this FALL, like we were going to. We want to assume any risk to continue doing what we are used to doing. We want to play and we want to win.
If I am going to get married, I want to win, I want it to last, I want it to be quality. How to do that? I think I should be invested but to me a person is invested or they aren't so being "over-invested" is a term I struggle understanding. Once you are married, shouldn't you go all in any way you can? Does this make sense? Do you agree or disagree?
The viewer of the blog realizes we have a house in the Philippines we can stay in when we visit and we will live in when we retire, which I hope is sooner than later. I am really warming up to that (see my Retirement playlist). We have more property than that and may do more later. If we are going to spend the rest of our lives there, why not do more if we are able?
Because it's too risky? Why would it be too risky and wouldn't I realize if it was? I only have one life to live. I can't afford to wait my entire life and then decide that I played it too safe. That really must be my assessment. I have to assess the risk and I may see it differently than others, just like with Covid-19.
If I was mistreating my Filipina wife, had a bad relationship with her family then of course, I would be setting myself up for failure by being uninvested but I don't think that by giving my best that I have anything to worry about. It is true that the house and land is in the Filipina's name but that is the law. I wish it was like it is here, in our names, but it isn't. So, there is a property risk if for some reason we don't stay married, but that is the reason I am as invested as I am; so that we stay together and any risk is minimized.
"Over-invested in headspace"-Okay, I'm not going to argue about this, from the sense that she is in my head a lot, because I think about her a lot and am crazy about her and appreciate her so much. She is an amazing woman and wife. She isn't perfect though and no one is but like I said in a recent video-she is close enough to perfect for me, and I explained why.
Once again, "over-invested" doesn't resonate with me because if I care at all I care a lot. If I don't care then I don't care. I worked for 40 years like there was no tomorrow because I wanted to take my job seriously. I hit the weights the same way, I served in church the same way, I root for my sports teams the same way, so it was not a surprise at all that I would pursue marriage the same way. I was all in. It took what seemed like an eternity for results, and now I have a short time to make the very best of it, so why would I not go all out emotionally?
Back to the danger aspect, I think the man who commented on this is thinking that if something ever went wrong, if we broke up, then I would be devastated. It was commented how I love to be affectionate with my wife and my oh my, what if she ever left me? I am not taking anything for granted. I realize getting married was the end of that very long dry spell of being single, but it is just the beginning of my marriage, which requires a lot of investment in time, touch, talking, sacrificing, forgiving and not always getting my own way. Much of my videos are teaching what I have learned to be able to have a lasting marriage, not just how to find a wife. If you are not interested in going much deeper into the relationship dynamic between a Fil-Am couple, then that's fine, but I think my channel has a lot more "nutritional value" than most in this genre.
Humanly speaking, there is always a risk of the relationship disintegrating if I don't play my cards right, but I am not a river boat gambler. I do take responsibility for how it goes and whether that sounds fair or justifiable or not, that is the way it is. I believe God is going to hold me accountable for how I regard my wife, how I treat my wife and how I respond to inevitable conflicts with my wife. There is a lot of that in the 550 or so videos I have. When I display myself showing affection to my wife, I am trying to show other men that this is a good idea for them too, with the one they have pledged to be with for better or for worse.
I do admit that there is a danger in learning to love someone so much that you pour all your effort into the relationship, and then something unforeseen happens like death or disease. It is still better to have loved than to not experience it at all. I can't help but think about what would happen if my Amazing Aiza was no longer in my life and it is a dreadful thought.
I like athletes that give their best all the time. Someone could say they don't have to do that because they are already getting paid well, their boss doesn't care about them, the fans could turn on them if they say something that offends someone, but those players bust their butts because they just have to. That's the way they play. They go all out and give their best and can't do it any other way and they love what they do. They probably feel like the results will be better that way and that's how I feel about my marriage to my dream Filipina.
"Emotionally needy"-Well I am an emotional person and my personality no doubt figures into this whole mix as I can't change that part of my makeup. It is the needy part that confounds me a bit. Am I more needy than others? That wasn't said but perhaps was implied. I had needs that I talked to my wife about before I married her as I wasn't about to marry someone who didn't think those needs were legitimate and didn't want to meet them. I think we all have emotional needs and marriage is the place to meet many of them.
There is a need for sexual intimacy; a very emotional need too, not just physical. There is a need for relationship that I would assume most of us have, and marriage is God's place for that. Yes, we have and should have friends and family and acquaintances but the need for a wife is real and prescribed after the very first man, Adam, was created. A day later he had a wife whether he liked it or not, but from reading it, Adam was very pleased God gave him Eve.
We have a need for leaving a legacy, for procreation. We have a need for safety and we have a need for belonging. I admit that I was very much in need of these things, but these days, I am not chasing that anymore. I can say that I WAS emotionally needy before I got married. Why was that? I had needs that were supposed to be met in marriage, and I wasn't married.
"A train wreck"-I see. Train wreck normally refers to someone whose life is teetering on the edge of collapse isn't it? I can't think of any videos where I come off like a train wreck. I wonder why someone would say this. I am not doing bizarre things on the channel. I am not losing my mind.
I have been married to my Filipina for over five years. We have established our relationship here in the States, have been to Paris, have been to the Philippines several times together, want to see other places while we can, if fact, are going to Sturgis South Dakota very soon, possibly about the time you see this. Not because I am a biker but I used to work there 38 years ago and I never thought I'd go back but my wife would like to see the Monument in the Black Hills. After that we will drive to Colorado. She'd like to see some places before we retire to the Philippines and travel has been an unexpected pleasant surprise for me.
A train wreck might describe me had I not married my wife from the Philippines, but not today. It was very difficult for a long time as I have described in other videos. I remember telling my pastor one day, in tears, that for all my desire and need for a wife, I didn't see it happening and was completely bewildered and disappointed. I told him this was no way to live. He agreed with me. A week later he shared with me the idea of a Filipina wife, to look elsewhere, to Go Where You're Wanted. I did and have been sharing how to's about finding a Filipina and living with her in harmony since 2018, starting on Valentine's day appropriately enough.
Marriage, despite its challenges, was designed to meet real needs in men and women. There is a particular way to go about it, a particular perspective to have that I explain in my videos and podcasts. For those of you who prefer to listen rather than watch, I have podcasts on lvbts.com and you can sign up on Podbean to follow those podcasts and I want to do live podcasts as well, so be sure to download the Podbean app on your mobile device and you'll be able to chat and call in.
My Channel is "extremely strange"-I do take exception with this comment. While my channel Love Beyond The Sea and the new podcasts Casting Beyond The Sea are very marriage oriented as opposed to sexpat oriented, that doesn't make it that strange because there are many men in this world who want to get married. I try to help with being married to a woman from the Philippines. I don't know what could make it seem "extremely strange" other than I have a biblical perspective. The Bible is an extremely well-known book that many people are devoted to for its truths and have died for defending its claims and tried to live according to it, so that doesn't seem extremely strange to me.
My suggestion is for you to watch some videos and listen to some podcasts and see for yourself if I am an emotionally needy husband who is on the verge of going off the rails or being a train wreck. Please let me know of real dangers you see so you can spare me that collapse. If anything disastrous happens I need to own up to that. There is pressure being married to anyone, living in such tight quarters emotionally and physically, dealing with each other's lives, past and present and any baggage we all bring into a relationship.
I want Love Beyond The Sea and Casting Beyond The Sea to be authentic places to learn ways to relate to a woman overseas and have a lasting marriage. I am not the only one doing this, I have to do it my way with my own past and my own perspectives and life experiences. I don't think I am in danger but I do agree I am very much invested in my Love Beyond The Sea.