Testosterone Replacement Therapy (TRT) is Available in the Philippines
by Bobpublished on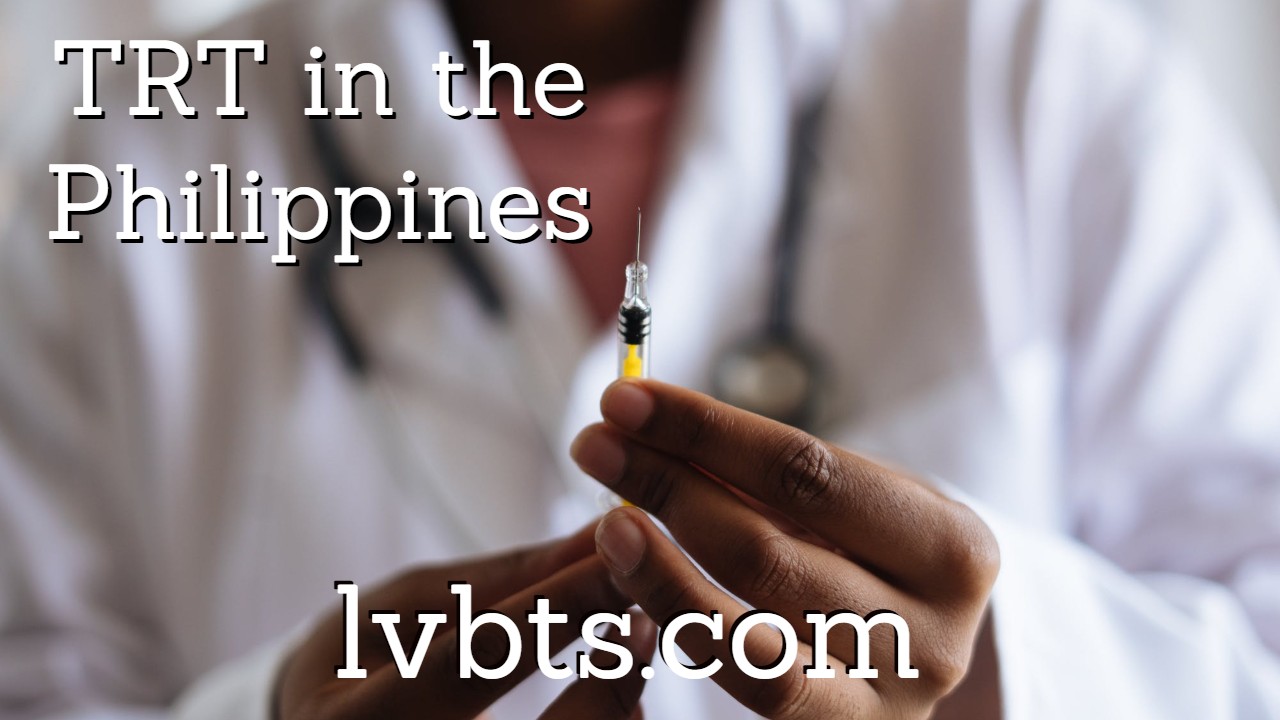 ---
If you are a man considering retiring in the Philippines someday but may be on testosterone replacement therapy (TRT) or may need to be on, then this video should at least give you something to think about, some hope perhaps. Please subscribe to Love Beyond The Sea and check out the website lvbts.com where you can also access podcasts on Casting Beyond The Sea.
Today's video isn't about marriage like it usually is, but it is Philippines related. Until recently, I have never seen any evidence that qualified TRT is available in the Philippines. I want to retire there along with my wife someday. I have read in Philippine blogs that there are men interested and inquiring about it, however, the best anyone can advise them is to look at the local gym, which tends to be bad advice, unless they know where to get legitimate TRT there. Until recently, I had not come across anything at all, but I want to show you today where you can get TRT in the Philippines, but is it legitimate?
I will share four links with you and you can decide if this is something you can now proceed getting. I am going to read a good deal of info for you which I think I got from the second link (J. Lopez Medical Group). If you want to hear my personal thoughts on the expertise on hormone replacement therapy that he talks about in the first link, which is about an hour long, you'll need to first forward as I wanted to talk about his bio first. Then I will talk about what my opinion is of his knowledge of HRT and if I would be willing to become a patient of his.
I ask that you bear with me here. I want to provide you with the best currently available info on TRT because I know people have been asking about this.
About Dr. Joel Lopez
https://www.youtube.com/watch?v=txhvrACkY9k&t=3129s Our Awesome Planet interview with Doctor Lopez
http://jlopezmd.com/about.html#aboutdrlopez J. Lopez Medical Group
https://www.youtube.com/c/DrJLopezMD/featured YouTube site
https://www.facebook.com/drjlopezmd Facebook
Globally renowned and sought-after medical professional, Dr. Joel Lopez has expanded his practice in the Philippines! A US-trained Integrative Medicine Physician and Certified Nutrition Specialist, he has proven expertise in Biological Medicine, Preventative Medicine, Age Management Medicine, Regenerative Medicine, and holistic treatments of Chronic Degenerative Diseases and age-related disorders. His new clinic in Centuria Medical Makati will offer a wide range of services that is sure to transform, boost, and maintain overall wellness for his patients.

To give patients the best results, he incorporates various modalities in his practice including Nutritional Medicine, IV Nutritional Therapies, Bio-Identical Hormone Replacement Therapy, Cytokine Therapy, Homotoxicology, Oxygen Therapies, and Cell Therapy.
His Philippine and US practice benefits from his experience in various medical fields, as well as involvement in numerous professional organizations. Dr. Lopez is an active member of the Academy of Anti-Aging Medicine (A4M), American College for Advancement in Medicine (ACAM), Institute of Functional Medicine (IFM), Society for the Advancement of Hormones and Healthy Aging Malaysia (SAHAMM), and the Orthomolecular Health Medicine Society. He is also a member of ILADS (International Lyme and Associated Diseases Society) and has trained with the best LLMDs (Lyme-literate MDs) in the US including Drs. Eric Gordon, Wayne Anderson, Christine Green and Raphael Stricker. He has also trained with DAN (Defeat Autism Now!), an organization that addresses the integrative treatment of Autism Spectrum Disorders (ASD).

He was born and raised in Manila, Philippines. He took up Medical Technology prior to entering medical school at the Far Eastern University in Manila, where he was part of the Dean's List. He moved to the US to continue his studies. He did his residency program in Internal Medicine at the Mercy Hospital and Medical Center in Chicago, Illinois. After completing his training, he pursued further studies in Complementary and Alternative medicine and eventually got board certified in Nutrition, Anti-Aging and Regenerative Medicine. He trained with some of the pioneers in the Integrative Medicine field including Dr. Gus Prosch of Birmingham, Alabama, Dr. Chiedu Nchekwube of Merrillville, Indiana and Dr. Paul Lynn of San Francisco, California.

Dr. Lopez is one of the first doctors in San Francisco, California who incorporated Functional Medicine into his practice in the early 2000's. He has been working with laboratories that provide functional tests such as Genova Diagnostics, NeuroScience, DoctorsData, Metametrix Labs, and Spectracell Laboratories. He is licensed to practice medicine in California, Illinois, Florida, Alabama, Indiana and the Philippines.

He maintains an office in San Francisco, California at the Stonestown Medical Building. He consults for Renew Youth Centers, experts in aging therapy and hormone replacement. His clients now include a roster of international and local celebrities and executives.

Today, he continues his advocacy to help and educate more people about the science of holistic medicine and its benefits. He is training other doctors, leading roadshows and health talks, guesting in TV and Radio programs and participating in a number of medical missions.
Revolutionize Your Attitude Towards Wellness with J. Lopez, M.D. Medical Group Inc.
The Growth of J. Lopez, M.D. Medical Group Inc

The ultimate goal of Dr. Joel Lopez and his team of medical professionals is to have a more proactive and personalized approach in dealing with their clients' medical conditions. They made it possible for their patients to take control of their health and wellness from diagnosis, detoxification, healing, and rejuvenation at their new and expanded medical facility in Centuria Medical Makati in Makati City.

The Centuria Medical Makati facility offers the latest treatments and services that will help clients optimize their health and enhance their beauty.

At J. Lopez, M.D. Medical Group Inc., we strive to be your top wellness partner of choice. We believe that our clients are entitled to the best quality health and wellness care and we strive to maintain state-of-the-art expertise in Biological Medicine.
So now the word is out, the cat is out of the bag, you can acquire TRT in the Philippines; valid TRT. Please let me know your thoughts on this. Are you on TRT and in the Philippines? Do you know someone who is? Do you think it will be more available in the future?
This has been a men's health update on Love Beyond The Sea.