Why Your Gentleness Determines Your Filipina's Success in Life
by Bobpublished on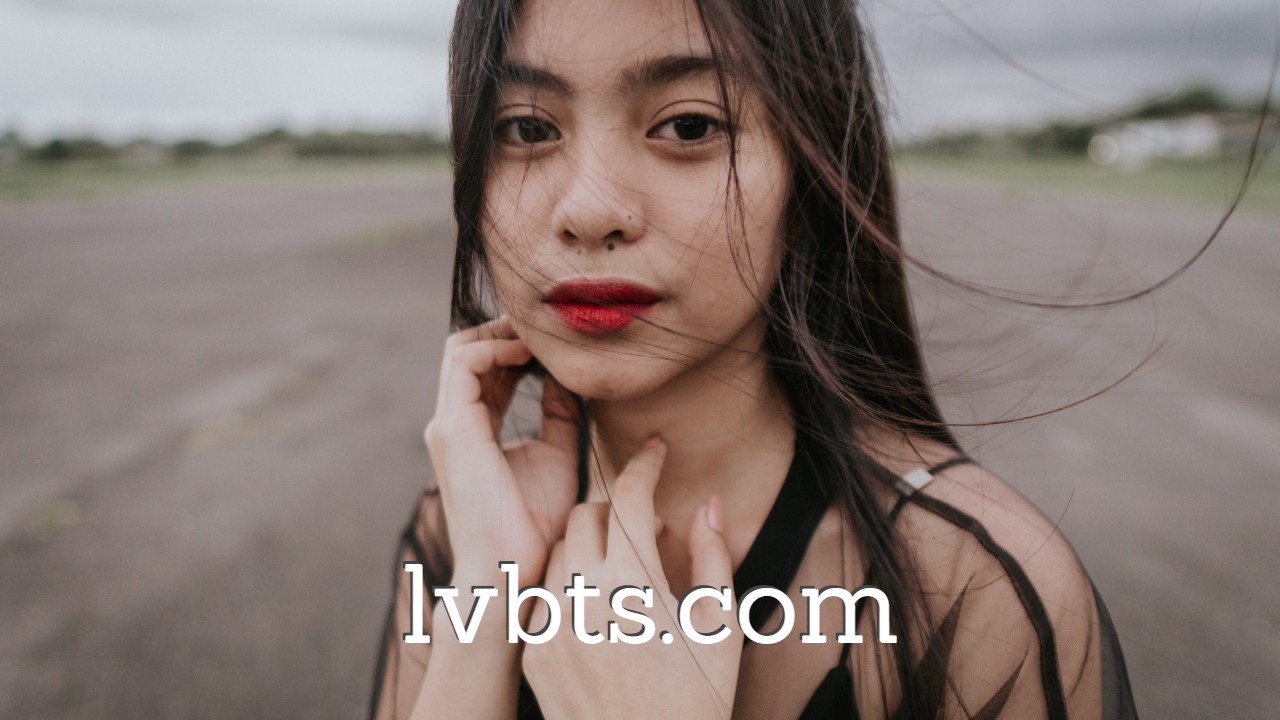 ---
We need to talk about gentleness today because you won't hear it anywhere else and it is something you need to know. I don't want to waste anyone's time here with worthless ideas because this channel is about relationships and relationships can be very difficult.
When I married my Filipina wife in May of 2015, I had been without a relationship for…I don't want to say…30 years. Obviously, I was concerned about how I would transition from being alone, out of a relationship for so long, to being married to a younger woman from a country nearly 10,000 flight miles away, that I had not even known existed eight weeks earlier. That would be a recipe for disaster if I didn't know what to do. I had some good direction and that comes from the Bible. I have struggled at times with gentleness like I want to talk about today.
Please subscribe to Love Beyond The Sea where I want to talk about things like today's topic, because my goal is to help foreigners have a satisfied, lasting relationship like marriage to a Filipina. Listen to the podcasts on lvbts.com; I am currently doing a book review of Sexual Detox-A Guide For Men Who Are Sick of Porn. I also have a private consult link there. One of the qualities that the Bible says are godlike and are a necessity in marriage is the quality of gentleness. Let's see what that means.
By being gentle-See the definition-
gentle
1. Mild; meek; soft; bland; not rough, harsh or severe; as a gentle nature, temper or disposition; a gentle manner; a gentle address; a gentle voice. 
2. Tame; peaceable; not wild, turbulent or refractory; as a gentle horse or beast.
3. Soothing; pacific.
4. Treating with mildness; not violent.
gentleness
2. Softness of manners; mildness of temper; sweetness of disposition; meekness.
3. Kindness; benevolence.
4. Tenderness; mild treatment.
From an excerpt from Andymort.com---"There is nothing that shows your strength better than your gentleness.
It might sound a little bit odd. It may come across as some kind of a contradiction, but if you think about it for just a minute it makes sense.
Strength is the ability to do things that need a lot of physical or mental effort. It's the choice to continue through the pain even when it feels unbearably hard.
Gentleness breeds peace, calm, and consistency of character. It is not volatile or abrupt in its response to the world.
Gentleness is strength because it remains constant and clear-minded across all manner of situations.
There is nothing strong about the person who is quick to lose temper and resort to aggression and violence in their spirit, words, and action. This is anything but strength, it is in fact a display of profound weakness.
The gentle person attracts the trust of others because of this strength.
Their character is consistent, reliable, and steady. They are aware of the needs of the people around them and willing to bring their natural and peaceful disposition to the party."
From another link I will put in the description box-
Question: "The Fruit of the Holy Spirit – What is gentleness?"
"Gentleness, also translated "meekness," does not mean weakness. Rather, it involves humility and thankfulness toward God, and polite, restrained behavior toward others. The opposites of gentleness are anger, a desire for revenge, and self-aggrandizement.

It takes a strong person to be truly gentle.

When we are filled with the Spirit's fruit of gentleness, we will correct others with easiness instead of arguing in resentment and anger, knowing that their salvation is far more important than our pride (2 Timothy 2:24-25). We will forgive readily, because any offense toward us is nothing compared to our offenses against God—offenses He's already forgiven (Matthew 18:23-35). Competition and sectarianism will disappear…" (end of quote)
And thy gentleness hath made me great - "…or, with thy meekness thou hast multiplied me." The word here rendered gentleness, evidently means here favor, goodness, kindness. It commonly means humility, modesty, as applied to men; as applied to God, it means mildness, clemency, favor. The idea is, that God had dealt with him in gentleness, kindness, clemency, and that to this fact alone he owed all his prosperity and success in life. It was not by any claim which he had on God; it was by no worth of his own; it was by no native strength or valor that he had been thus exalted, but it was wholly because God had dealt kindly with him, or had showed him favor. So all our success in life is to be traced to the favor - the kindness - of God.
Psalm 18:35 "You have given me the shield of your salvation, and your right hand supported me, and your gentleness made me great." Gentleness is crucial not just for a harmonious marriage but for another interesting reason. Does this mean the old-school approach of whipping a player into mental toughness so he can be successful by being critical and more demanding doesn't motivate? It wouldn't motivate me. Now that is the sports world where I understand the players need to be made to do what they don't want to do in order to accomplish what they do want to do. Marriage is a much different realm, where gentleness is a powerful motivator, to greatness.
After David committed adultery and likely mass murder to make Bathsheba's husbands death look like an accident, God used Nathan the prophet to cause David to see for himself that he deserved to die, and thus David greatly mourned over and confessed his sins. You can read what he said to God in Psalm 51.
When I was struggling with being single for so long, I was blessed to have a man who was a mentor to me from church, who seemed to understand what I was going through. He didn't criticize me for struggling or question my sincerity by not trying their way of finding a wife like some people do. He listened, we talked, he wasn't without counsel, but it was in a spirit of gentleness.
When others were reciting the reasons why I hadn't found anyone yet and instructing me (without being asked) what to do to find a wife, he was able to maintain our relationship to a degree that others were not. Even though that was a long time ago, I think the way he approached helping me, enabled me to endure to the point God gave me my wife five years ago.
When I feel like exploding and destroying my surroundings and yelling until I am hoarse, I have to remember 1 Corinthians 13 where love is described as it bears all things, believes all things, hopes all things and endures all things. From the sinner's point of view, that is being treated with gentleness.
It may sound strange but often I have thought of how I want to be remembered by my wife when I die. This gives me motivation every day to treat her a certain way. "Thy gentleness has made me great." I find this fascinating. David reflects on God's patient and undeserved help throughout his life. THIS is how I want to pattern my life-with the goal of my wife reflecting in her later years that my gentleness has made her great, has given her opportunities and the patience to achieve them by believing that I always patiently supported her.
Through all of my weaknesses she has observed, I want her to realize that I supported her dreams as much as I could, and that my benevolence and the sacrifices I made were for her success. As God condescends to help me with his goodness, so I want to nurture, support and do anything I can to allow her to do the things that make for a richly satisfying and influential life, where my influence will be felt long after I am gone. Do I think I do a good job with gentleness? No, not really. I am intense and that is going to show up even if I don't raise my voice. I can be very emotional. That is just so natural. This is one area I suck at right now.
Moses led the Exodus of the perhaps 2 million Israelites out of Egypt yet

Numbers 12:3

 describes him this way-

Now the man Moses was very meek, above all the men which were upon the face of the earth.
Jesus was described in Matthew 11:29 this way-"Take my yoke upon you and learn from me, for I am gentle and humble in heart, and you will find rest for your souls". Meekness is strength under control and two of the greatest leaders in civilization are described as meek or gentle.
Anything I accomplish of value in this life I owe to Jesus Christ and his condescension for me and his undeserved help in life. I have fallen so short of what I know he wants from me but he is guiding me to achieve the success in life that he designed me to have. No one else in the world would or could do that. I want my wife to know I am trying to do the very same for her.
Colossians 3:12
Put on then, as God's chosen ones, holy and beloved, compassionate hearts, kindness, humility, meekness, and patience, meekness/gentleness)…
Galatians 5:22-23
But the fruit of the Spirit is love, joy, peace, patience, kindness, goodness, faithfulness, gentleness, self-control; against such things there is no law.
Ephesians 4:2 I therefore, a prisoner for the Lord, urge you to walk in a manner worthy of the calling to which you have been called, with all humility and gentleness, with patience, bearing with one another in love.
Philippians 4:5
Let your reasonableness be known to everyone. The Lord is at hand
1 Timothy 6:11  
But you, man of God, flee from all this, and pursue righteousness, godliness, faith, love, endurance and gentleness.
I think this is my greatest weakness but I am sure you can see how being gentle would be good for my Love Beyond The Sea.