Part 2 My Biggest Adjustment Marrying a Filipina
by Bobpublished on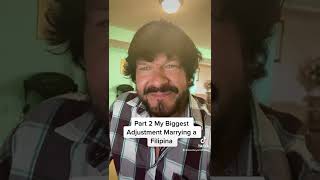 ---
While marrying a woman from the Philippines might be your best bet to get married, it doesn't come without some adjustments. This is the second of two videos where I will divulge some of the adjustments I have had to make and the videos will culminate with the biggest one. Comments are welcome.

If you are single, consider going where you're wanted to find love beyond the sea. Here is where I found mine-Christian Filipina https://www.christianfilipina.com/?affid=1096

Please Subscribe, click the Notification Bell and remember to click on ADD to complete the process for notifications. Thank you!