Re-learning About Your Filipina Wife After Marriage
by Bobpublished on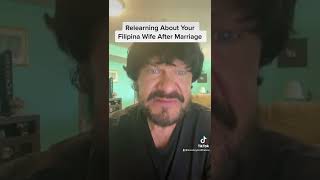 ---
It is great to get to know a woman from the Philippines while dating, but after marriage, that learning process must continue and how we react to what we learn will partly determine how succesful our marriage is. Marriage is only the beginning. Comments are welcome.

If you are single, consider going where you're wanted to find love beyond the sea. Here is where I found mine-Christian Filipina https://www.christianfilipina.com/?affid=1096

Please Subscribe, click the Notification Bell and remember to click on ADD to complete the process for notifications. Thank you!