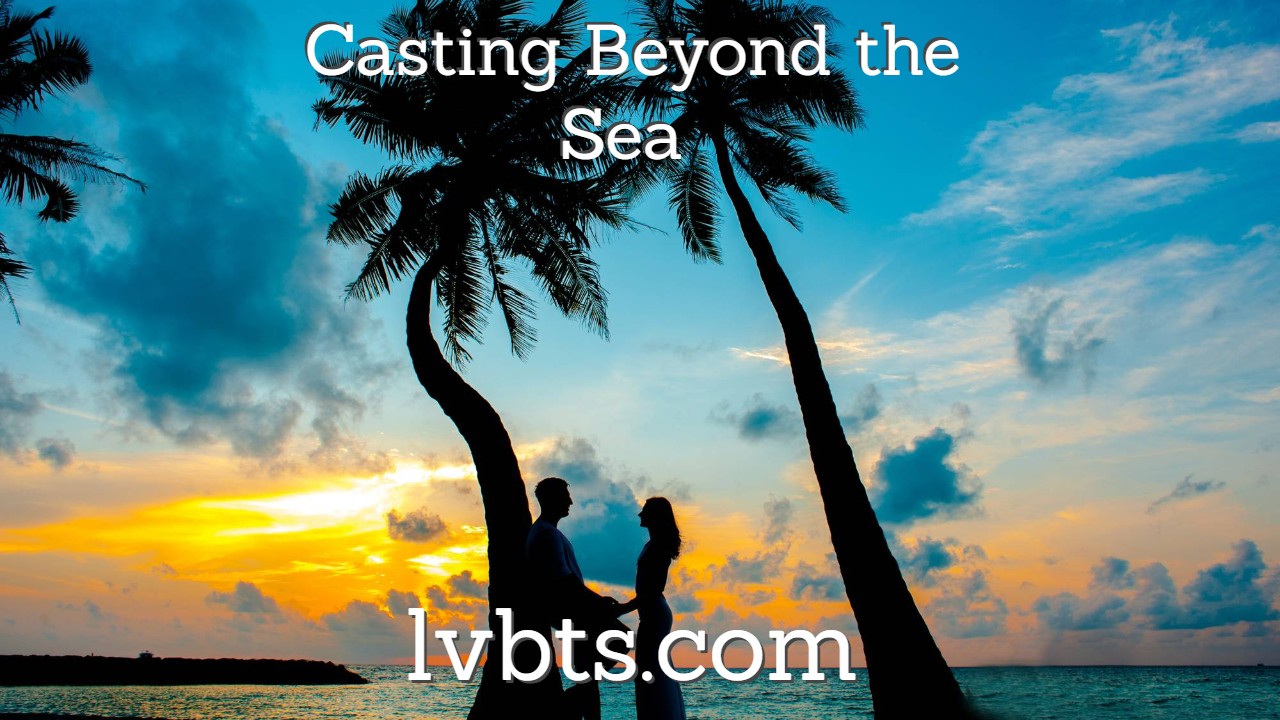 ---
"The sooner we let go of holding on, the sooner we can hold on to the beauty of what's unfolding before us. Nothing was ever meant to stay the same forever." 
― Julieanne O'Connor---
The long-distance relationship process is certainly a thrill we'll never forget and I want to encourage you to consider looking for a woman overseas. Subscribe to Casting Beyond The Sea and we'll talk about anything that concerns a foreigner and Filipina relationship. Comments are always welcome and please share these videos for the sake of others who want to find love beyond the sea. You can see my videos on Love Beyond The Sea on YouTube and other outlets. Today I want to talk about savoring the thrill of international marriage, 5 ways I do it. I hope you will be able to do the same.
Those of you who know what it's like to do something outrageous like go to another country to look for love, to marry a woman from the Philippines like I did, realize how wonderful and exciting the whole experience was and how glad you are that you did it. If you're like me, you wish you could save time in a bottle and relive some of those moments. Jim Croce's lyrics resonate with me-
If I could save time in a bottle
The first thing that I'd like to do
Is to save every day
'Til eternity passes away
Just to spend them with you
If I could make days last forever
If words could make wishes come true
I'd save every day like a treasure and then
Again, I would spend them with you
But there never seems to be enough time
To do the things you want to do
Once you find them
I've looked around enough to know
That you're the one I want to go
Through time with
As with the opening quote, nothing was ever meant to stay the same forever. It's bittersweet. You enjoy the moment so much and it can seem surreal pursuing a woman from the other side of the world, and you want to relive those thrills as often as you can, but you know that each day, you are a day removed from those moments. True, you're building a future together, but even that is coming to an end sometime.
It's a sobering reality and that's why I talk now and then about the need to redeem the time, to take advantage of opportunities that may not be available in the future. I don't even want to contemplate what I would be like had I not ventured out in faith to pursue my Aiza from across the world, even though we got married in less than two months. I recently made a video about how I've always felt comfortable with my Filipina wife, and will link that for you. I've been doing some reminiscing lately.
I've always operated with a strong sense of urgency; things need to get done. It took me many years to meet my wife but when I did, I acted quickly. I'm going to link a video called "Is time on your side?" Once the thrill of pursuit wears off, you soon realize that life moves on. At 59, I have a strong sense of urgency to make the best of the rest of it, and that includes savoring this huge moment of marrying a Filipina.
How do I savor our relationship? Listen to the Podcast to find out how.
---
Intro & Outro
Night In Venice by Kevin MacLeod Link: https://incompetech.filmmusic.io/song/5763-night-in-venice
License: http://creativecommons.org/licenses/by/4.0/
Smooth Lovin by Kevin MacLeod
Link: https://incompetech.filmmusic.io/song/4379-smooth-lovin
License: http://creativecommons.org/licenses/by/4.0/