Are Young Men Competing for Filipinas?
by Bobpublished on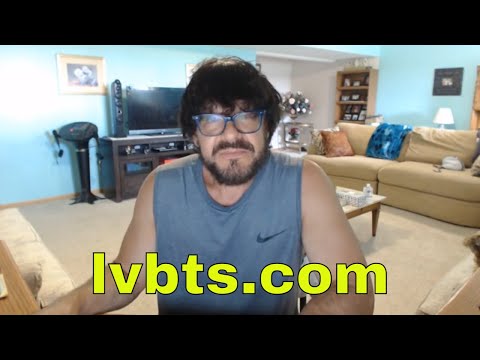 ---
You've probably heard about the stereotypical older foreigner going across the world in search of a young Filipina to marry. I did that myself when I was 53 and am glad I did. I have a friend who is looking for a Filipina wife. I hope this doesn't change, but something that might be changing is younger men looking for a Filipina. Please subscribe to Love Beyond The Sea to learn about foreigner and Filipina relationships. Leave a comment and get notifications for upcoming videos. Today's topic is about younger men possibly having more of a presence in the Philippines.
I have heard "talk" about Filipinas perhaps finding it a little easier to become attached to younger foreigners. A sentiment like "things are changing in the Philippines." Have you heard that? If you have your eye on expat message boards, have you seen anything like this? I would like to hear what you know about this. When I was a disc jockey in South Dakota we had a song by Merle Haggard called "Are the good times really over for good?" Apparently, some people notice change is in the air.
This could be in reference to younger men who are in the Philippines for a short vacation, but that isn't anything new. I have talked to a man in his 20's who was interested in a particular Filipina and a man at work was 37 when he recently went to the Philippines and got married. I have read a comment from a younger man who lamented that most of the Filipinas only wanted older men, so I believe younger men are interested, and they should be, and if they are serious, the younger Filipinas should give them a chance.
I have a video I will link in the description box called "Can a young man find love in the Philippines?" and another one called "Make a Filipina your first choice to marry?", I see no reason for a man to wait another ten or fifteen years before deciding that he isn't likely to find a suitable wife in the west. I waited thirty years assuming I could find someone in America, but that's not the way it worked out, and I'm glad for that. I signed up on a dating site and was married roughly eight weeks after I signed up, that's right, eight weeks.
Have you heard that times are changing? Let me know if you have. Older men are desired due to a perception of better financial stability and the likelihood of being faithful to the Filipina. It has probably been that way since I have been alive, but if younger men are jockeying for position, you know what, I think that's great, there are a lot of Filipinas looking to marry a westerner. I don't see why the usual dynamic will change and there is room for younger guys as well, don't you think?
Younger guys have advantages as I have mentioned before, similar age for obvious reasons, more years to spend with the Filipina and the potential for stable income. They will need to overcome the idea that they aren't as trustworthy and go out of their comfort zone to travel to another country to find a wife and have the patience to wait out the immigration process. I think an older guy often finds that easier to do.
It is possible one reason for a change in perception is the influence the internet has had on the women in the Philippines. Tinder, a dating app, has one for the Philippines that maybe some younger women are using. I don't know if the young guys realize it or not, but a good Filipina is not interested in a one-night stand, she wants a good man who can help her financially or lives in a country where she can work to support her family. I don't think she is looking for old or young, she is looking for a better life and to be treated well.
If the new dating apps are only attracting guys who want one-night stands, then I don't believe they are any competition, at least not for the women who would make good wives. If the new dating apps are helping connect young men who want marital-commitment then I say good for them.
At Love Beyond The Sea I want to encourage all men to consider the Philippines as a place to find a quality wife, especially if you are disenchanted where you live. Time waits for no one. I found an amazing wife but I hadn't considered the Philippines. I suppose I could have talked myself into flying there and all that, but the idea just didn't seem down to earth years ago although I have always been fond of Filipinas.
Another possibility is that younger guys could be moving to the Philippines, have a job where they can work online and are looking for a wife. They could represent competition for other expats who are not married and it is up to the Filipina to determine if the younger guy is suitable for her, but I just don't see this being a problem. Is the playing field changing in the Philippines, making it more difficult for the typical expat or those chatting with Filipinas online?
My channel is a pro marriage, Filipina friendly one, so I don't have a horse in the race, I don't have a feeling of dread for older men interested in a Filipina, just don't wait too long. Marriage to a good woman is one of the best if not the best blessing for a man. Due to economic realities, many Filipinas are willing to marry and live overseas, or to give a younger guy a chance if he has what she is looking for and I am all for it. I have my dream Filipina wife, and want others to find one too, and have made this channel to help those who want to learn about the dynamics of a foreigner and Filipina relationship.
If there really is going to be competition one day, in sports they say competition just makes you better, and maybe we will see that in foreigner and Filipina relationships. Are times really changing?
Even if it comes to that, I believe you can still find love beyond the sea.