Let's Talk Dating When You're Over 50 (Or Over 20)
by Bobpublished on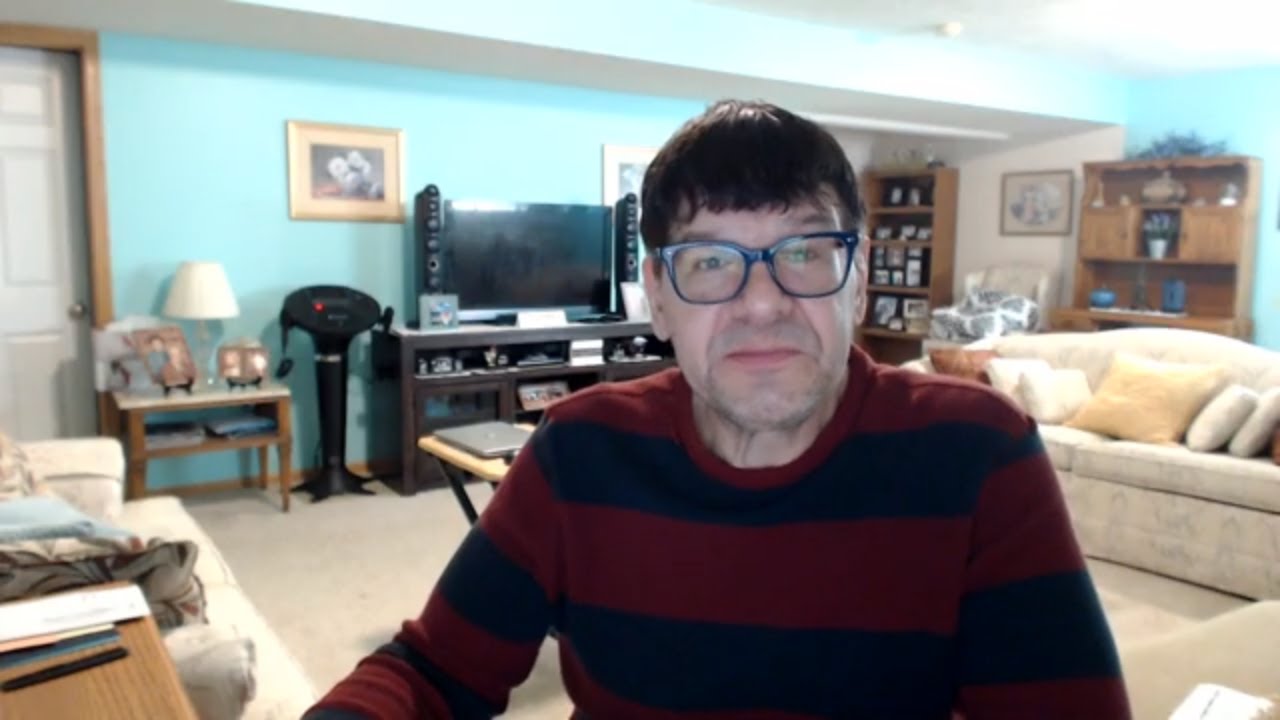 ---
Let's talk about dating tonight. I will link an excellent article for you that we can use to talk about tonight and while it is written for those over 50, much of it could also apply to those who are over 20. I want to hear from you if you think these will work or if you have found someone, what helped you through the often-uncomfortable venture into dating, especially if you hadn't done it in a while.

Subscribe to Love Beyond The Sea whether you are younger or older and we can chat about what works and what doesn't when trying to find love overseas. Get notifications by clicking the bell and let me hear your comments. The Community Corner message forums on the Word Press site are also a good place to comment and meet others to chat about finding love beyond the sea.
From bestlifeonline.com-
Whether you're recently divorced, widowed, or just haven't found the right person yet, if you're on the dating scene at the mid-life mark, you're far from alone. According to Census data, more than a quarter of adults between the ages of 45 and 59 are single. In fact, there are 19.5 million unmarried Americans over 65.
However, while there may be plenty of fish in the sea, finding a real catch is easier said than done, especially if Nixon was still in office the last time you went on a first date. After all, "the dating world today is much different from the dating world even 20-plus years ago," says life coach and licensed mental health counselor Dr. Jaime Kulaga, PhD. So, how can over-50 singles reenter the dating scene with confidence? Follow these tips for dating over 50, and you'll find that special someone in no time.
Avoid internalizing rejections.
Whether you've been single for some time or have just gotten back on the dating scene after a long relationship, nobody likes feeling rejected. However, try not to take it personally when you don't match with someone on a dating app or don't hear from them again after a few flirty messages.
"Social media has improved dating, increasing the selection of people you can meet, but it has also posed some problems, too. One of those issues is the ease in rejecting people. In fact, on some platforms with a simple swipe to the left or right you can reject someone. But this rejection is not to be taken to heart," says Kulaga. "With how many people you can meet online, think of rejection as a time saver as opposed to something that is wrong with you. Mister or Miss Right will come along, but you need to remain confident in who you are and open-minded to the people that come your way."
Expand your usual age limits.
Even if you've only dated people around your age in the past, why limit yourself now? While dating someone 10 or 20 years older or younger than you may have been a big deal in your 20s and 30s, you'll likely realize that there isn't that much of a difference between a mature 38-year-old and a 58-year-old, or even between a 50- and 70-something.
Ease into talking about sensitive subjects.
"Many fifty-somethings have built business and careers, are putting children through college and have even faced some health issues. But, on the first few dates with someone, it is not appropriate to focus on how much money they have in the bank and if they have health issues," says Kulaga. "The first few dates should be getting to know each other's personality, a little about their family, likes, a few dislikes, and fun life experiences. If date one jumps right to the serious and tough parts of life that even take a toll on the strongest couples, you may be weeding out (or they may be weeding out) some really amazing people to have fun with."
Don't be afraid to make your needs known.
Just because you're not 22 anymore doesn't mean you have to accept any kind of relationship that's offered to you. If you're over 50 and still want to play the field, or you're looking for someone who shares a passion for traveling instead of spending nights in, it's your prerogative to be honest about those wishes. Don't compromise and find yourself in a relationship you don't really want.
Embrace your age.
"Feel confident and sexy as opposed to finding ways to hide your age or lie about it. At some point, your age is going to come forward anyway—don't lie about it today and then have to find ways to come forward with the truth later after you really like someone," says Kulaga. "Talk about fun life experiences you have had and the goals you still have. Show your age and wisdom in fun, exciting ways that make people want to be a part of your journey."
Listen attentively.
If you haven't been on a date in some time, it may be hard to contain your excitement, meaning you end up talking more than listening. However, if you're eager to land a second date, make sure you're actively listening to the person you're with—feeling heard goes a long way toward building trust.
Don't expect things to be the same as when you were 20.
Dating isn't necessarily the formal affair it was when you were younger, so don't assume that you need to get your best suit ready, buy flowers, or get your hair done just to grab a cup of coffee with someone. Similarly, now that you're older, don't expect that things will get physical as fast as they did when you were younger.
Use photos on your online dating profile that reflect how you look currently.
While it may be tempting to obscure your lines and wrinkles by using a filter or by posting an antique image or far-off photo, there are plenty of people out there eager to date people who look like you—just the way you are today.
Send a few flirty texts.
Who says that a little digital flirtation is out of the question just because you're over 50? While we're not suggesting you send anything explicit to your date, a text reminding them that you can't wait to see them again can go a long way.
Ask someone out—even if you've never done it before.
Even if asking someone out has never crossed your mind before, why not give it a try? While it takes a little bravery the first time, once you get a "yes," you'll have the confidence you need to do it again.
Try an age-specific dating site.
Don't want your online profile to get lost in a sea of 20-somethings on your average dating site? Try an age-specific one instead. Sites like OurTime or SilverSingles make it easy to find someone who isn't just fine with your age, but is specifically looking for someone your age.
Don't get hung up on your past relationships.

A painful divorce or the 30 happy years you spent together before your spouse's death may weigh heavily on your mind, but that doesn't mean stuff like that is appropriate first date fodder. When in doubt, save the talk of your past relationships for later down the line.
Master a skillful compliment.
No matter what your age, everyone loves a thoughtful compliment. To ensure that your flattery isn't misconstrued, try to make your initial compliments about your date's personality or physical features from the neck up, like "You have such a winning smile" or, "I just love your sense of humor." You're aiming for charming, not creepy.
Ask a friend to introduce you.
Don't feel ready to brave the online dating scene? Ask a friend to set you up. By the time you're in your 50s, your friends likely know some other folks who are dating and also want to avoid downloading Tinder.
Put together some new outfits.
If you don't feel good about the way you look, you're going to be preoccupied when you go on a date. "Taking an absence from the dating world may have you feeling out of touch, insignificant, or flat out old. Nothing is sexier than confidence, so make sure you take the time to refresh your wardrobe, practice yoga, or work out," says Maria Sullivan, dating expert and vice president of Dating.com. "Do whatever it takes to boost your self-esteem,"
Get some advice from friends who've started dating again.
Have your friends found love after 50? Ask them for tips!
"If you have children or younger friends you feel comfortable talking to about dating, get their input. You'll be surprised at what kind of advice they have to give. You may notice that dating culture today is much more different than what you're used to, and these loved ones can be great resources and confidence boosters," says Sullivan.
Get to know each other before meeting in person.
Just because someone is interested in meeting you doesn't mean you need to schedule an in-person date immediately. "Jumping straight back into dating after a long break may be weird at first. Test the waters by starting conversations with multiple people," suggests Sullivan. "Once you feel you've found your groove, you can take the next step and meet for coffee or dinner."
Go Dutch.
Even if you're used to one party paying for dates, for some older people on fixed incomes, buying more than one meal or movie ticket simply isn't in their budget. Offering to split costs takes some of the pressure off your date and allows you to sidestep some of those confining gender norms.
Be patient (on dating apps).
Just because you don't instantly find your inbox flooded with messages from potential partners doesn't mean there isn't someone out there waiting to meet you. Even for people much younger than you, dating is still a process, so be patient with both yourself and your potential partners.
Never trash talk your ex.
Even if your ex left you with a mountain of debt or some deep-rooted trust issues, do your best not to trash talk them to your early dates. While the end of your last relationship is bound to come up at some point if you keep seeing someone, if you say malicious things about your ex, your date might peg you as an unkind or cruel person and be less-than-eager to go out again.
Respond to messages in a timely manner.
Even if you're not the most tech-savvy person, it pays to follow some basic etiquette rules when online dating, including responding to messages in a timely manner. While it may not seem like much time to you, the online dating world moves fast. So if you haven't written back to someone in a few days, they'll likely assume you're not interested.
Look up your prospective dates online before meeting.
Before you agree to meet someone you met online, look them up first. Even a cursory Google search can bring up everything from their work information to their mug shot. Always better to be safe than sorry!
Talk yourself up online.
You may not feel as confident dating at 50 as you did at 25, but that doesn't mean you should let that show on your dating profile. While nobody wants to a braggart, portraying yourself as the happy, fulfilled person you are can go a long way when you're looking to meet someone new.
Don't divulge any private or sensitive information.
So you met Mr. or Miss Right online—and now they're asking you to deposit a check for them before you can meet in person. If any of your potential partners are asking you about sensitive issues early on in your relationship, like your finances or medical history, that's a major red flag and a sign you should shut things down.
Have your first date somewhere public.
Your safety is paramount when it comes to dating at any age, so don't agree to have your early dates at your home. Meet somewhere public for your first few dates and get to know the person you're seeing before showing them your place or going to theirs.

I will have more dating tips in an upcoming video right here on Love Beyond The Sea.