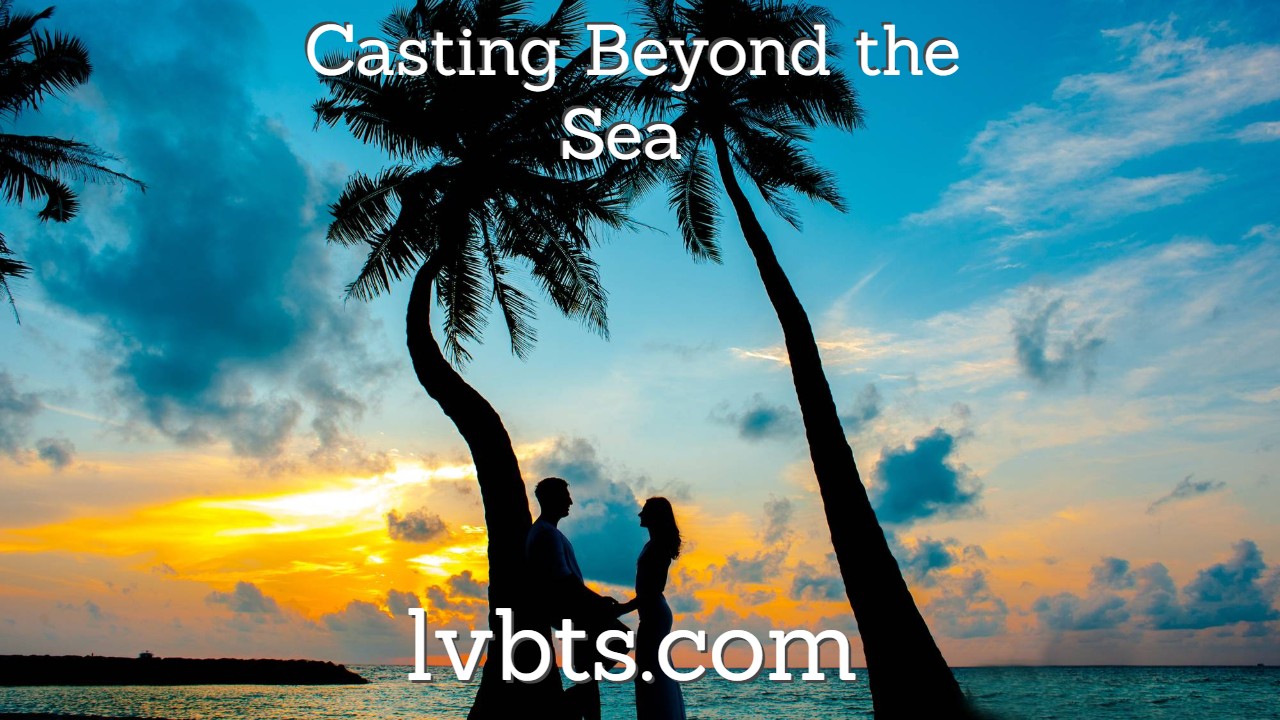 ---
I am sure I have been asked before if I knew my Amazing Aiza was "the one" when I proposed to her on day 18 and married her on day 54, or have wondered about that. I will let you know today. Please subscribe to Casting Beyond The Sea, a channel about marrying a Filipina and making it work. I want to make marriage great again! Casting Beyond The Sea podcasts can be found on Podbean and the website lvbts.com and a plethora of videos on YouTube on Love Beyond The Sea.
I have written a book available to you for a small cost as well. Was my wife really "the one" or was I lucky?Perhaps my title is a bit misleading. I will link a couple of videos about "the one" and the idea of a soulmate. If you watch enough of my videos and I hope you do but not all at once, you'll find that I don't subscribe to the notion that out of all the women on the face of the earth, there is only one woman out there to marry or you will miss out. Maybe people mean "the right one" when they say "the one"? She was right enough for me, so I proposed to her early on, and we have been married for about six and a half years.
I think there are many women in the world that a single guy could marry, so many women you haven't considered if you are insisting on someone close to your own zip code, which I had been. I want to dissuade you from latching on to too many specific things or features that you feel you must have. There should be some things you don't budge on, but try to keep them to a minimum. Major in the majors not the minors.
Listen to the podcast and hopefully you will be encouraged to work on your list of must-haves so you can find the right someone to marry.
https://youtu.be/r3qtEKHQoiY How Many Filipinas Should You Chat With to Find The One?
https://youtu.be/R3fk4SkpXkM The Problem with the Idea of a Soulmate
https://youtu.be/ouBcSoV0WPU Is Companionship Your Greatest Need?
Christian Filipina https://www.christianfilipina.com/?affid=1096 Is Your Wife Here?
Filipino Visa https://www.filipinovisa.com/?affid=1096 The Visa Help You Need for a Filipina
---
Intro & Outro
Night In Venice by Kevin MacLeod Link: https://incompetech.filmmusic.io/song/5763-night-in-venice
License: http://creativecommons.org/licenses/by/4.0/
Smooth Lovin by Kevin MacLeod
Link: https://incompetech.filmmusic.io/song/4379-smooth-lovin
License: http://creativecommons.org/licenses/by/4.0/