Habits of Men Successfully finding love beyond the sea
by Bobpublished on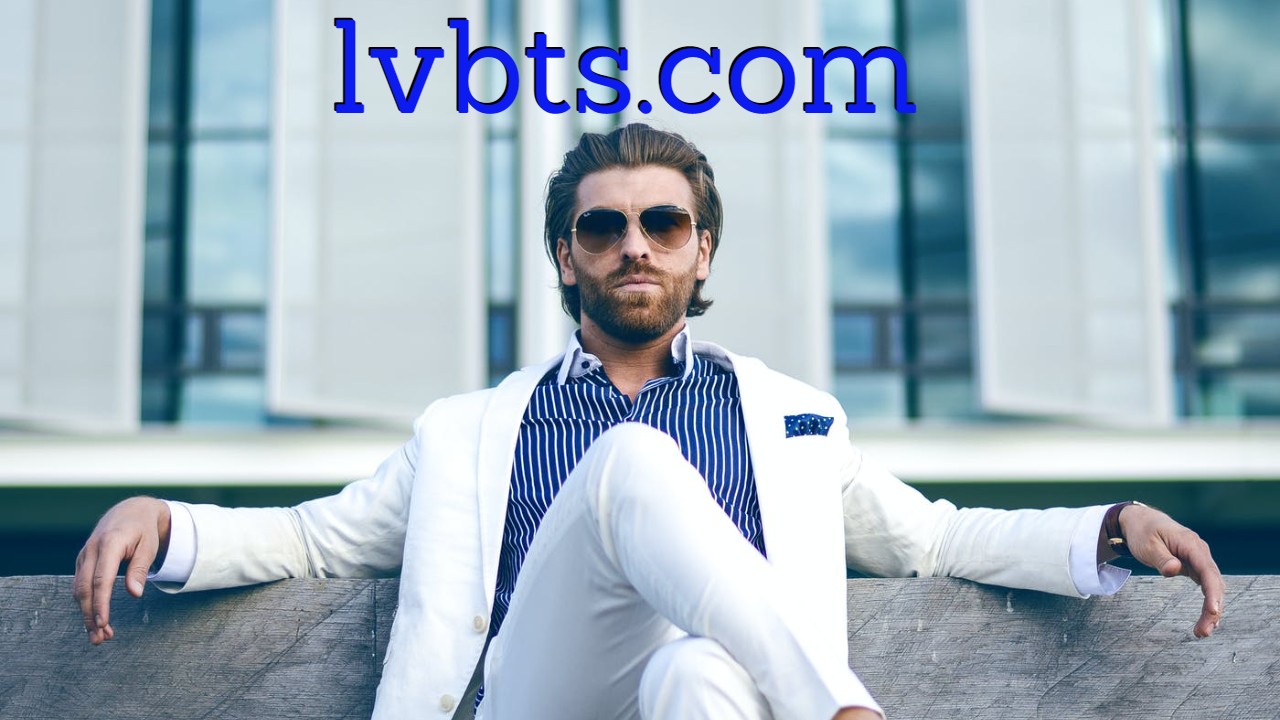 ---
Let's dive right in with thoughts from an article I will link at the top of the description box called 10 Habits of Successful People. Subscribe to Love Beyond The Sea and learn what to do when you've found "the one".
Before you can find your dream Filipina, you'll need to dream a little, you'll have to believe a lot and you'll have to have your act together. Today I'll run through some things for your consideration. From Investopedia.com-
Aside from the random element of luck, much of what makes some people successful involves the cultivating of certain habits. Learning what these habits are and how to employ them in your own life is worthwhile. (I think you have to make your own "luck" and as a Christian, I relied on God while giving it my best shot).
To that end, here are 10 of the most often-cited habits of successful people.
1. Organization
One of the most frequently mentioned habits of those who are successful in life is organization. Such organization includes planning as well as setting priorities and goals. Me-If you are looking for a Filipina, as I was, you will either meet her in person, or online from thousands of miles away. My focus will be on the latter.
Joel Brown, the founder of Addicted2Success.com, calls for a prioritized "To-Do List" every evening before going to bed to prepare for the next day.
According to Twitter co-founder Jack Dorsey, Sunday is an important day for organization "getting ready for the rest of the week." 
You'll need a dating site and there are many of them. Mine was Christian Filipina. You will need to identify one. You will need to be organized because you will likely be inundated with chat requests so right away you will realize that you can't talk to everyone, you'll need to decide what you are looking for.
You can make a list of the qualities you want in a wife. You should be aware of the qualities you have that you bring into a relationship. A good place to have this information is to work it into an online profile.
You'll want to find some quality clear photos of yourself for the website. You'll want to know and express why you are looking for a wife.
I think part of being organized is making sure you have set aside ample time to sort through hundreds or thousands of profiles and make it a priority, as in, every single day, although the next point could mean relaxing for a day. My philosophy was that I was going to invest time into finding a wife like it was a job. You could also look at it like putting together a great resume. If she asks you why she should consider marrying you, you should have something to say.
I initially took two whole days off of work so I would have enough time to dig into the dating site. After spending much of the weekend seeing what there was to offer, I knew I had to put a lot of time into it. I used a search filter to help narrow things down and decided on an age range also. You can always adjust these if you need to.
Be organized by taking good notes. Don't let a good one slip by. When you see member 1234567 has potential, jot her ID number down, jot them all down that catch your eye, but remember to use your brain too. That's part of being organized. Do you prefer a woman from a province or a city, job or no job, college or no college, you'll need to know what you are looking for. Children, English proficiency, just know what you are looking for.
I think if you are serious and believe that you can find a wife overseas, you will want to allow or force yourself to spend as much time as it takes to collect prospects and to make a list of them. You will need to jot down some notes next to their names or you will forget what they said or what your impressions were.
Be organized by being consistent with the time it takes to look at profiles. Then you will need to be organized with your notes and you'll need to make sure you are organized enough to devote copious amounts of time doing chats and webcams. You may have to start declining to do things that you would normally do; clearing space for finding a wife.
2. Relaxation
"It's interesting to note that relaxing – by meditating or simply avoiding distractions – is another of the most-often mentioned habits of successful people.
Of course, relaxation comes more easily to those who are organized, so perhaps for some, it is more of a natural byproduct than a conscious decision."
It's a good idea if you bust your butt for six days a week to allow yourself to relax and contemplate all that you've done during the week. It is possible you will be overwhelmed with the interest you get on a Filipina dating site. You may need time to sort it all out, take a step back and think about your organization.
Personally, I pushed it without a break. How? I had my first online chat with my wife on March 17, 2015 which was the fifth day of my CF membership. I had a list of half a dozen or so women and had begun to webcam with them. The woman I married offered to hide her profile if I would focus on her. I was taken aback by that but I thought it might help me to see how it goes with her, so I contacted the other women and told them that. They all understood. They prefer you to focus on them to the exclusion of others. I have many videos about online dating you might check out in the playlists. I proposed marriage to her on day 18 and went to the Philippines and we got married on day 54, so there was no slow down and I'm glad for that. I would just say, don't get too comfortable with taking time off looking for a wife overseas. You can find someone that way, that's really the easy part, but I think it should be a major priority so you'll want to get organized before the next point-
3. Taking Action
"Third on the list of habits of successful people is the inevitable "action" habit. It is important to organize, to plan, and to set priorities, but without action, a plan is nothing more than potential.
Successful people act – quickly and often. In addition, although it may sound counterintuitive, according to James Clear, they act (start, anyway) before they feel ready. While others come up with reasons not to act, successful people take that all-important first step – even if it seems outlandish."
Get ready, get set go! I have a video called "Ready, Set, No?" that talks about some reasons you might have to procrastinate. I have another video called "Is Time on your side?" Men who have found a wife overseas took action. They didn't just talk, they got it done. I would say that young or old, time is of the essence and you have to follow through on your desire to marry.
You may have to tell you buddies you have something very important to work on and simply can't be distracted. You may need to pursue this knowing that some people think you're crazy or desperate. I am just one of many men who has found love beyond the sea. I am flawed and don't walk on water but I have an amazing wife now and have had for five years and seven months.
4. Personal Care
"Personal care with regard to diet, exercise, and hygiene comes next on the list of habits of those who are successful.
For some, personal care involves a complex regimen and a highly disciplined lifestyle. For others, not so much. Elon Musk, the CEO of Tesla Motors, put it succinctly when asked what daily habit has had the largest positive impact on his life. Musk said simply, "Showering." 
5. Positive Attitude
"According to many successful people, having a positive attitude is not just a result of being successful – it's one of the root causes of success.
Joel Brown refers to gratitude and positive self-talk as priorities in the lives of the ultra-successful. Moreover, Brown says, it's not enough to express gratitude and a positive attitude. You must also remind yourself why you are grateful in order to achieve a deeper effect."
You want to come off as positive to the woman you are chatting with. You don't want to trash your exes or be negative. You want to learn from past mistakes and not repeat them. You want her to know you are far from perfect but want to grow and be a great husband. You want to avoid bad language. You will want to be complimentary to her, be able to notice her good traits. You will want to act like someone she wants to lead her. 
6. Networking
"Successful people know the value of exchanging ideas with others through networking. They also know the value of collaboration and teamwork – all of which are likely when you network."
Here I will just note to associate with men who are not negative, who may have also found love beyond the sea. Identify couples on YT who are married and seem normal.
7. Frugality
Here I would only say to hold on to your money until you have something serious going with a woman overseas. Many do want to exploit you, so you have to be able to recognize that. Stay focused on marriage-minded women. I am all for being generous though after you are married.
8. Rising Early
"The more time one can devote to being successful, the more likely success will result. Successful people are accustomed to rising early, and that habit appears repeatedly among those who do well in life."
You might need to spend a couple of hours before work and a couple of hours before bed to identify a top list of women to chat with. You will certainly need to have that kind of time available to communicate with her after you identify her and have something going.
9. Sharing
10. Reading
"It's important to note that successful people read. While they also read for pleasure, most use their reading habit as a means to gain knowledge or insight."
I have around 70 podcasts on Casting Beyond The Sea and 660 videos on YouTube and have a book coming out called Meant To Be-A Match Made in Heaven: A manual for how to meet, marry and go the distance with your love beyond the sea! I have over 200 topics I haven't produced yet, so there is no shortage of content to help men gain knowledge, insight, and even better, wisdom.
Will you be successful finding love beyond the sea? I am not trying to prescribe my method for anyone else. My story is my story and there are things that can be learned from it, but each man will need to prepare himself for success in a way that he is comfortable with.
I also want to mention how important it is to not quit. To quit looking for a wife will likely end up in not finding a wife. While it is very discouraging to look and not find, if you were to give up that would be bitterly disappointing. I know I didn't want to be looking for a wife at age 70, I had already been looking for 30 years as it was before marrying at 53.
There were times I wondered why I kept looking but I just would not accept that others could marry and for some reason I couldn't. Along the way I tried to improve myself where I could and might have given up if not for the idea of looking for a wife in another country; which was my pastor's idea. Even my twin sister before she died, said that I would marry a Filipina and I still never thought of doing it. I thought it was impossible, but the podcasts and videos here say otherwise. Persisting through obstacles is difficult, but quitting would be really hard to bear.
I suffered through the loss of the prime of my life I felt during those 30 years. Why continue? But why not continue; how was I supposed to find a wife if I gave up? And then what would become of me? I felt like I had to get married, even if I was already 53. It was still the right thing to do and giving up, well, I don't think I could have lived with that. Maybe I could live with trying my very best and still ending up alone, but I still had to continue to try my best. In 2015 all the effort, pain, and confusion culminated in me finding love beyond the sea.