How Important is Chemistry when choosing a Filipina to Marry?
by Bobpublished on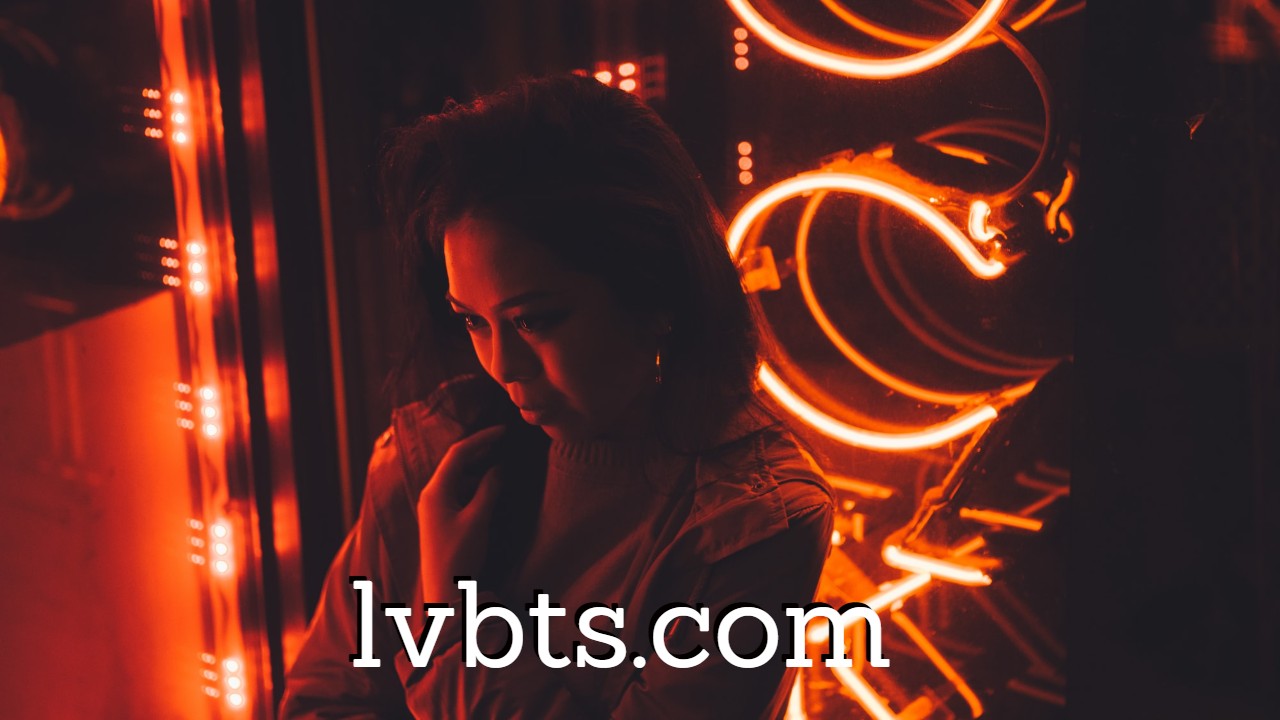 ---
Marrying a Filipina that you've known for 54 days and have seen in person for only a couple of weeks since you live nearly ten thousand miles apart, doesn't normally come recommended. That's what my wife and I did in May of 2015, and have been married ever since then. We do have an age gap larger than normal, so with some obvious differences, how have we been able to keep it going? Is it chemistry? Chemistry is confusing, I'd like you to see that. Can it come and go? It would be important to know that.
Please subscribe to Love Beyond The Sea where I do my best to cover the kind of things you'd want to know if you were a foreigner thinking about marrying a woman from the Philippines, and wanted a little help. Please leave a comment if you agree or disagree with anything you hear or tell me how you and your Filipina have chemistry. I will say that my answer is yes, chemistry is at least a little important but I need to explain that, and how much chemistry and how much initially?
First of all, I will show something I obtained from Wikipedia. I wasn't expecting so many articles of chemistry and frankly, had difficulty trying to get a simple explanation of it, because it seems complex. Some experts think it can be developed, others not. I get the impression most experts think that it is important to have, so it would be good if it could be developed.
Here are some things about chemistry from Wikipedia, not my gut response-
Definition
While the actual definition of chemistry, its components, and its manifestations are fairly vague, this is a well-documented concept. Some people describe chemistry in metaphorical terms, such as "like cookie dough and vanilla ice cream", or "like a performance".  It can be described in the terms of mutual feelings - "a connection, a bond or common feeling between two people", or as a chemical process - "[it] stimulates love or sexual attraction...brain chemicals are definitely involved". While chemistry has been described as "that romantic spark between [two people]", the term "spark" in the context of relationships is as vague as "chemistry", and therefore is not particularly useful in a definition. It has also been described as "intangible, unspoken [and] energetic". Chemistry is an unconscious decision, informed by a complex blend of criteria.
Types
In general terms, there are 3 main types of chemistry, which are defined in terms of the nature of the rapport between the respective people:
Good chemistry - good rapport
No chemistry - find it hard to create rapport
Bad chemistry - have no rapport, or have negative rapport
The various manifestations of chemistry are: sexual chemistry, romantic chemistry, emotional chemistry, activity chemistry, team performance chemistry, creative chemistry, intellectual chemistry, and empowerment chemistry".
Importance to relationship satisfaction
Dating coach Evan Marc Katz suggests that "chemistry is one of the most misleading indicators of a future relationship. Chemistry predicts nothing but chemistry." This is because chemistry can make people blind to actual incompatibilities or warning signs. Psychologist Laurie Betito notes that arranged marriages actually do quite well in terms of relationship satisfaction, and this is because "a spark can build based on what you have in common. You can grow into love, but you grow out of lust."
Neil Clark Warren argues that physical chemistry is important because "couples who don't share strong chemistry may have additional problems during the ups and downs of a life together." Like Betito, he suggests not ruling someone out on the first date due to lack of chemistry. "But," he adds, "if by the second or third date you don't feel a strong inclination to kiss the other person, be near him, or hold his hand, you're probably never going to feel it." April Masini likewise says that chemistry is a strong predictor of relationship success. She suggests that chemistry comes and goes, and it's important to actively cultivate it because it can help couples deal with future conflicts.
Is it possible for me to have more chemistry with my wife than she has with me? In other words, can the chemistry not be mutual, but be developed over time? I would agree that it is an unconscious decision, and I wonder if it is somehow a gateway or a precursor to love (action)? Since no one forced me to marry my Filipina, there had to be something present to make me want to invest my life into her. To invest my life into her, versus someone else.
I would agree with the comment that chemistry can be a misleading indicator of a future relationship and make people blind to actual incompatibilities or warning signs. Could it be that if there are so many manifestations of chemistry, that a man could have chemistry with a Filipina but not in enough ways for them to make a good couple? If so, which ones are the most important?
Here's what I think-There should be some kind of chemistry at the beginning, but after that chemistry in itself won't be strong enough to carry the relationship. In a foreigner and Filipina very long-distance relationship, IF the Filipina was only looking for a meal ticket or a ticket out of the Philippines, without some kind of chemistry to build on, then it isn't likely to work. However, if she senses a chemistry and she believes he has her best interest at heart, she might overlook the age gap or his appearance in order to find security in him, physical, emotional and spiritual. If her only interest was financial, the only way it will work is he can somehow develop enough chemistry with sacrificial acts of love, but that might involve a lot of years, and she might be gone by then.
I would say that chemistry is important but it is more like an initial spark that piques interest. That can all be undone if they do not love each other, the kind that involves not being selfish and wanting what's best for each other. I have, believe it or not, been on a few dates where I didn't feel any chemistry at all. I was just waiting for the date to end. One woman didn't ask me a question all night unless I had already asked her first; it was like an interview.
I never asked myself if my wife and I had chemistry when we started. I obviously was open to a Filipina and enjoyed skyping with her twice a day. I wanted a wife, and she wanted a husband. I asked her to marry me on day 18 and we were married on day 54. I never once checked off "the chemistry box" because it must not have been important to me at the time. So I feel it would be best to have some kind of chemistry there (nothing wrong with that) but I just think that the most important thing is to develop chemistry by loving her and putting her desires above mine.
I have not asked my wife if she felt any chemistry with me at the beginning either. I'd like to think our chemistry was built by the value I placed on her and the actions that followed. The foreigner and Filipina would do well to make sure they don't overlook incompatibilities. If you are severely mismatched, why try to fit a square peg into a round hole?
The foreigner needs to be careful not to interpret a pretty Filipina chatting with him for a month as evidence of compatibility or chemistry. He might feel sexual, romantic and emotional chemistry with her and that's great but the Filipina must have some kind of chemistry with him. With a large age gap, it is possible she won't have a strong physical attraction to the foreigner, maybe she will, but I would say that the wider the age gap, the less sexual chemistry there will be, on her end, if any at all.
There will have to be another way for him to resonate with her, to make her feel safe. I have not looked up a definition of "emotional chemistry" but I would imagine it involves her trusting he is honest, not a game player, and serious about taking care of her.
If I was a Filipina, I can see how a foreigner coming across to me as an older man who is mature and cared about my total well-being, and didn't overstate my physical beauty, could captivate my interest. If the foreigner's comments are heavy on the physical side, the Filipina, if she is a player, could see an opportunity to play him, to scam him, because she has him hook, line and sinker.
If a scamming Filipina came across a foreigner who she thought seriously was interested in her as a whole person, I'd like to think she wouldn't waste her time with him, and that he would be discerning enough to see through her. If she is only looking to string him along for money, and someone is asking her to marry him, wouldn't it be easier for her to ignore him and look for other men who aren't as serious about her?
Chemistry will be there in some form if it is going to work, and remember the quote from April Masini )"it's important to actively cultivate it because it can help couples deal with future conflicts")? That chemistry either needs to be built from scratch or what chemistry exists needs to be fortified with other acts of kindness to make the Filipina think she should marry this man.
The foreigner will need to assure her that he is not interested in her as a sex object, that he wants to provide for her the things she lacks in her life. The Filipina probably has love at home and all kinds of friends, but what can he give her she doesn't already have? A protector and someone to provide for her.
The Filipina who has been taking care of her family might feel like no one is taking care of her. She will want someone to love her for her. To provide for her financially and materially. Those are real needs. The foreigner who can do that for her, will either pique her interest or win her over if some kind of chemistry already exists. It needs to be there early or eventually. Again, leave comments as I'm sure you have thoughts on this.
Some kind of compatibility is needed for there to be a reaction with the chemistry. My wife wanted a Christian, and I wanted a Christian. I think that certain values she had, I had. Coupled with whatever level of chemistry we had to start and a desire on my part to take a chance we could make it work, we are growing our relationship to this day. I have always liked Filipinas; their looks, size and reputation. Did we have enough chemistry when we began our relationship? I think we had enough, but all the chemistry in the world isn't enough to make a man ask a woman to marry him; he has to want to do that more than being alone the rest of his life. And, mistreatment will destroy any chemistry that had previously existed.
I think our chemistry is even better since I married my love beyond the sea!