Retiring In Philippines, 6 Things I'll Miss Most About America
by Bobpublished on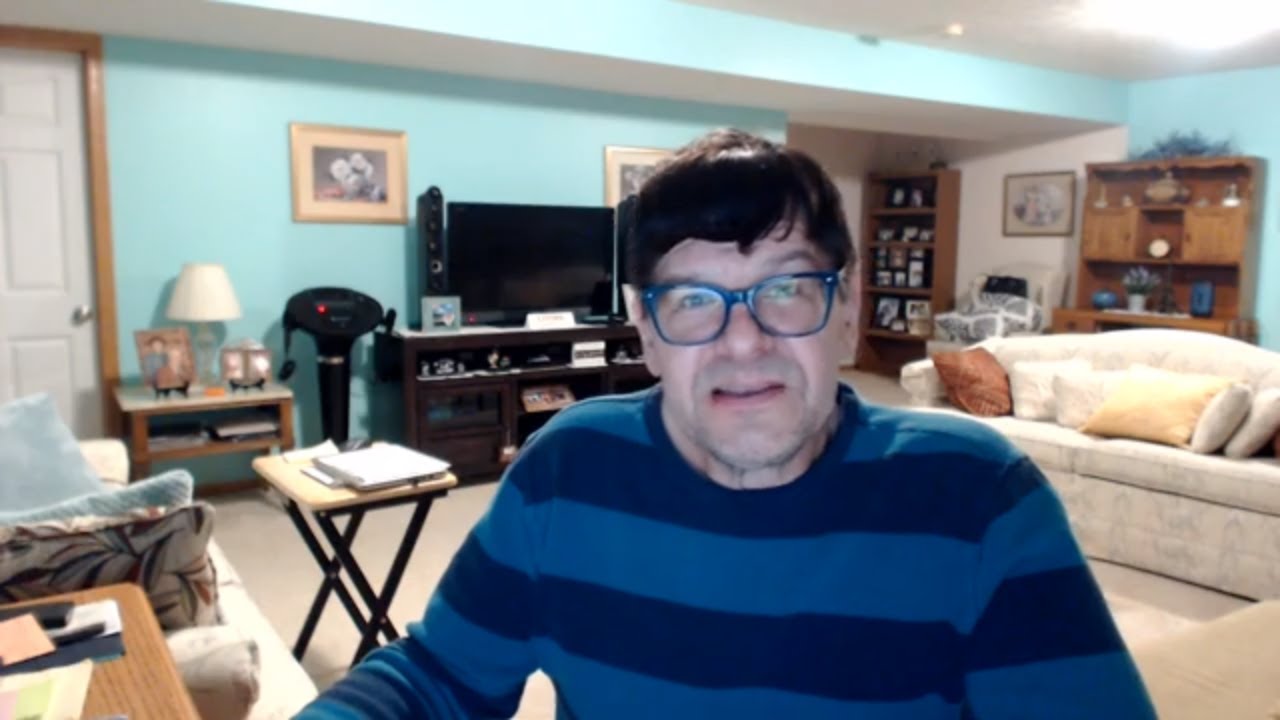 ---
Even though retirement in the Philippines may not be for 4 years, I can't help but think about what it might be like, but at the same time, I also think about what I will be getting away from, and what kind of impact that will have. Please subscribe to Love Beyond The Sea for helpful information on a growing variety of topics about foreigner and Filipina relationships. I welcome comments from you about what you think you would miss about your country if you were to retire in the Philippines, or if you have already done that, what you have missed.
Get notifications by clicking the bell and comments can be left here or in the Community Corner chat rooms, linked in the description box as well as how to get the newsletter I will send out announcing the next live stream.
It is possible that by the time I retire this list will have grown.
My sports teams-I list this without any thought because since I was ten years old I have followed college football and even before that, college basketball. The world was black and white then! Here in Nebraska sports is a big deal and simply part of the culture where I live. On football Saturdays the stadium is referred to as the third largest city in the state! That would be about 90,000 people. I am very used to following them on the internet and watching the games, a Saturday ritual during the season, and then the basketball season starts near the end of that. I will miss not being so close to the action and being in a place that is crazy about football but I can still watch the games on the internet, even if it the whole game the day after it was played.
Basketball however is very popular in the Philippines. So is volleyball and boxing. I can get into that, however it is possible with the internet I could still follow my teams to a high degree. It will be different not being around people who are also fans of similar things, but then again, there is the opportunity to like what the locals like, so I can relate to them about those interests, and frankly, I think that could be quite rewarding.
The four seasons of America (winter, summer, spring and fall)-I told Aiza when she arrived in America that she would enjoy the changing of the seasons, since she really couldn't previously relate to that. In the Philippines, it is dry season and wet season, but always hot. I love transitioning between the seasons, it is very refreshing. Not only that, my favorite season is fall, even if the sky is gray and it is cool. I was born in the fall, maybe that's why I love it. I think Aiza even likes to wear different clothes appropriate for each season. In the Philippines the only place we've been that was fall-like, was up in Eden Natures Park. I will miss the colder weather.
Driving-I would be 62 if Lord willing, we can retire in late 2023 at the earliest. I've seen what driving in Davao is like, and it hasn't struck me as being as dangerous and wild as in Manila. When we were in Paris in 2017 the driving was dangerous at times too, with a half dozen lanes of cars but no lanes! Lots of congestion. It is quite possible I will not drive at all, although I think my US license is accepted there. I wouldn't mind the long-distance driving because the roads are more like ours in America. I don't know, others do it, maybe I will. My wife would be 35 with about eight years of driving experience under her belt, and it is possible we will buy a van to take larger loads of family places. I think my wife is open to driving there. I think her night driving is much better than mine so that is a factor.
Work-Let's say I retire after 43 years of work at the same company, the same location. That might take a little getting used to from a habit standpoint but also stepping away from a place that has taught me many important lessons, in a sense I have grown up there. It will be a sad day to retire there and I always said before I got married that it will be the saddest day of my life. Another aspect about employment is missing all the people I have worked with over those years.
Now that I am married to a Filipina, I honestly believe my future has a lot more potential now than it did before I was married, if we retire in the Philippines. Here again, is an opportunity to keep working, in the Philippines, this time with something less stressful. It may be by continuing Love Beyond The Sea. I could make a lot more videos about our new life together back home in the Philippines, under the same roof as my wife's family!
I would only be leaving behind an aunt who would be about 80 at that time, and my cousin, and neither of them live in our city. He may very well be married by then. Otherwise I would say that I would miss all my family but most of the key family members have died, making it easier to retire in the Philippines.
My surroundings-All my life except two years have been spent in the same place. I have always assumed I would die here too and have a plot for myself next to my twin sister, our father, and my mother even has a plot picked out close to us. This is about all I've known but that doesn't mean I can't experience new and invigorating things in a much different place like the Philippines. In surroundings, I will include what I am used to seeing on television and radio. I am a little bit familiar with some television shows in the Philippines having been there three times. The internet helps to replace both of those things, and it may be possible to get some local programming on line overseas.
People-I also think I will miss not being able to just drive to meet with certain people such as my pastor who has been a major help in our marriage, or anyone else in my life I have known here for a while. It's easy to take people for granted until you can't meet with them anymore. One way to alleviate this is if we were to return here now and then on a vacation.
Should we retire in the Philippines, I will need to focus on what I am gaining and not what I am missing. The best part is making this big life change with my Love Beyond the Sea!