Why I Am Warming Up To Retiring In The Philippines
by Bobpublished on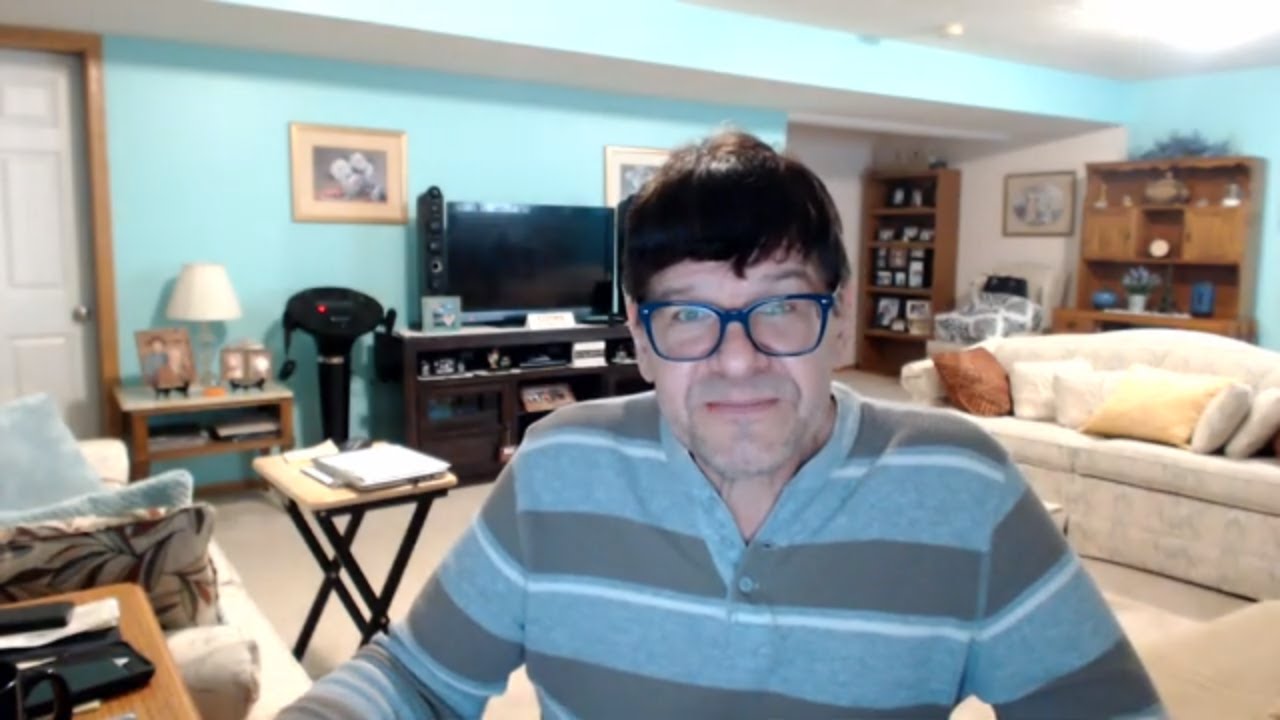 ---
This video is part of a playlist that will be called "Expat trial run". Before I left the Philippines the first time I went there, for the purpose of marrying my wife, her mother asked me if I would be back some day to the Philippines. My answer was an honest "No, I doubt it, it is too far away and the trip is hard on my back." I was sincere. I couldn't see myself going through the four flights and seemingly endless trip, risking severe back discomfort and the heat of the Philippines. I was ok with my wife going back to visit, but I felt like the first time was going to be the last time. That was in 2015, but things have changed.

Subscribe to Love Beyond The Sea to learn what it's like being married to a Filipina; a woman from the Philippines. Get notifications for upcoming videos and subscribe to the newsletter for the next live stream and more. Comments are welcome here and in the Community Corner chat forums.
Wouldn't you know it, only fifteen months later, which was seven months after my wife arrived in America, we both vacationed in the Philippines. I was prepared with pain meds and a resolve to relax and find a way to sleep on the planes. I don't recall exactly why we went back so soon but perhaps that can be chalked up to her missing her family. I also don't recall putting up much resistance to making another trip to the Philippines, despite the reasons I had for not returning that I voiced the first time I was there. Going this time would be a lot different because I would not be doing it alone. I discovered my wife was adept at handling all the airport necessities.

Wonderfully my back didn't hurt and the flights didn't seem quite as lengthy, but I didn't sleep any better. We saw her family a lot again, and returned to the place of our honeymoon, which was Eden Nature Park. We also took in People's Park in Davao. It was a nice vacation, which went by all too quickly. I became open to returning again someday. This was in 2016.
We vacationed in Paris, a dream vacation for my wife in 2017 for our second honeymoon. In June of 2018 we went again to the Philippines for about three weeks so we could attend her brother's wedding and be there for her mother's 60th birthday. My back didn't hurt this time either, and I think I turned a corner in the ability to relax and not think too much about the length of the trip. I realized I could work on YouTube video topics while on the plane.
Overall it is almost a day and a half of travel, including four flights, and remarkably, I was able to enjoy to some degree, the actual process of the travel, not just reaching the destination. I was able to nod off now and then too. I kept reminding myself that there isn't anything I can do to make the experience go any faster, and that weather was out of my control to, so I just tried to relax and enjoy the process of getting into and out of the planes, finding where we needed to go, and sitting in the waiting area for the boarding lineup. My wife again, is amazing at getting us through all the stops.
The last trip we arrived at the Davao airport around 3:00 a.m. and we were greeted by a large number of my wife's family including the one and two-year old children. It was tearful and emotional and a lot of hugs to go around including for me! Normally we were met at the airport by a family member and took a taxi to her family's home. Likewise, on our last day, we got to the airport at about the same time in the morning and pretty much the whole family was with us again, also with tears and hugs. I asked my wife why it was different this time and she thought it was because her family was getting "used to me".

So that made it three times in four years. We had just begun construction on a house we are building for her parents, some siblings and for my wife and I when we visit, and that we would live in if we retired there. I have a video called "Our gift to our Filipino Family" that shows the land and the initial work being done. Naturally, we want to live in it and see what that is like so we are thinking about going to the Philippines after Christmas for three weeks.

That would make it four times in five years! Maybe another marriage could be arranged for us to attend like the one for her brother? My wife left for America the day after her sister married so my wife has not missed a wedding yet. How could it be that I am so eager to go through the four flights, day and a half of travel, and all that sitting around and not have to even think about it? Just the heat of the Philippines is enough to make me want to avoid going but I am warming up to the idea of even living there at retirement, which Lord willing, might be after I turn 62. Here are some reasons I can think of why there is this big shift in perception.

1. It is less expensive to live in the Philippines. By then our pension and 401-K should be higher. We could sell the house for additional money. The Social Security money would be pretty good at that age. It would drop to next to nothing when I died but then she could apply when she is 60 for full benefits.

2. The more I think about it, the more I like the idea of living in this house which is about ten minutes from the beach, the mall and her family. There are a lot of trees surrounding the property right now, making for a very pleasing view. It would have air conditioning in case there wasn't "global cooling" affecting the Philippines by then!

3. Our family here is very small. By the time I retire, I may only have one cousin left to call family.

4. My wife has said she doesn't want to stay in America when I die because she wouldn't know a lot of people or have many of my family around.

5. The way I look at it, couldn't I give the remaining few years of my life to my wife by living in the Philippines with her? I believe she will continue to take great care of me. Remember, her family would be living with us in this house we built. There are pros and cons to that which is the subject of another video. I don't know why but that seems like a good thing. She might have to take care of all of us, and I am sure she would.

6. Because life is less expensive there, and our house in the Philippines would be paid for, we could have more opportunity and time to travel. If she has her US citizenship, she can travel pretty much anywhere without having to get a short-term visa.

7. The underlying factor in this is that the longer I am married to my Amazing Aiza, the more I want to please her and be with her. She is an amazing wife, an amazing woman. I know she wants to be around her family. Trust me, she appreciates what she has here in America, she really does. But I think her perfect world would be for us to be with her family in the Philippines.

I have always wanted what is best for my Filipina. I don't mind sacrificing for her. She changed my life in a moment on May 10, 2015 when we were married. We could go to Eden Nature Park anytime we wanted to, which is such a beautiful place in addition to being where we had our honeymoon. My wife could be with her many friends and family. I have many acquaintances at work but not many male friends. My main friend is my wife.

There are two other things to think about with all this. One of them is medical care. Should I need a major surgery, we would have to have a plan. Annually I get screened for glaucoma ever since I had a problem with my optic nerve and have more cupping I believe is the term than a person would normally have.

Things haven't changed in the last four years but it is advised I get an eye specialist to evaluate this every year and start me on eye drops if necessary. Could this screening still be done in the Philippines? I have gotten a lot of surgeries out of the way already and have been able to come off of all my meds. On the other side of the coin, I believe my wife could get better healthcare in America, but she would prefer to live in the Philippines.

The second thing is that perhaps it is possible we could live six months a year in the Philippines and six months a year in America? I think my wife and I could agree to do that, but how much would it cost to leave our house unattended for that long? What are the logistics for that? It would be simpler to just be in the Philippines full time but maybe that would be a little overwhelming for me at first?
Another option is to buy a small condo to store what we could in it and come back annually for a month or two. That would be less expensive and give us an emergency escape plan if necessary.

When I married in 2015 I would not have considered moving to the Philippines but this time at least I have experienced being there for several periods of time and know what to expect. Maybe I just need to visit there a few more times and then it will all be clearer. There is still time to get some answers to medical questions. I can get Medicare taken out at 65 but would have to return to America for treatment.

I am open to retiring in the Philippines with my Love Beyond the Sea!