Is Marriage "Stagnant and Strict"? Thoughts from the Carl Lentz debacle
by Bobpublished on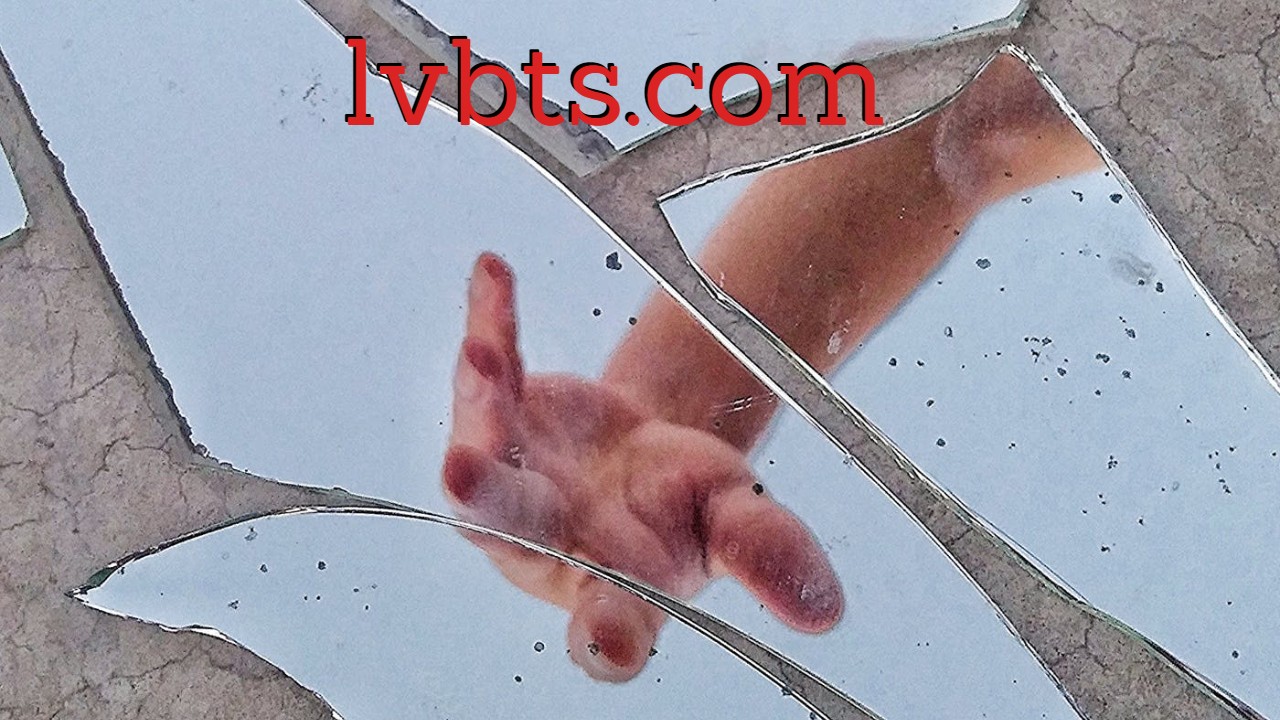 ---
I will link an article for you about the particulars of this situation. Today I want to mostly focus on Ranin Karim's comment that Carl Lentz might be having a midlife crisis and going on a "self-sabotaging journey" by way of getting into a "fiery relationship" after spending so much of his life in a "stagnant relationship" and a "strict place." I will also talk about adultery, which I haven't done much on this channel. Subscribe to Love Beyond The Sea where I want to help men have a lasting and good marriage to a Filipina-a woman from the Philippines.
This video is going to be different but it does deal with marriage, something I have said is the best thing there is, but it can't survive making poor decisions. To Lentz's credit he admitted his moral failure and at the end of this video I will read all of it. Infidelity is a very serious offense against your spouse and yourself and your spouse is not obligated to remain married to you; that is serious, very serious. For his sake I hope he isn't ruined. While the high cost of infidelity is part of this sad story, and I will talk more about that, I also want to talk about the comment the mistress made.
From the article-
"Married celebrity pastor Carl Lentz's life came crashing down around him this month after the star-studded megachurch Hillsong fired the 42-year-old father for what was initially only referred to as "a recent revelation of moral failures." The day after Hillsong's founding pastors announced the news to the global Hillsong community, Lentz offered further specification of his misdeeds in an Instagram post: He had cheated on the mother of his three children, wife of 17 years and fellow minister, Laura Lentz.
Ranin Karim's comment about spending so much of his life in a "stagnant relationship" and a "strict place" caught my attention.
Some people reason that a man should stay single because his marriage will eventually become dull and will limit his freedom. You may have heard of marriage described as "a ball and chain". Is that an excuse to cheat on your wife? Of course not. She figured their relationship may have been a product of the coronavirus pandemic-"He hadn't been doing anything for so many months, he hadn't been onstage, what else was going on in his life? He needed to do something that would excite him."
What are we supposed to expect about living with the same person all the time? What is wrong with being with the same person? If God thought having one spouse your entire life was a bad idea, he would have told us that. We do know that if your spouse dies or is involved in adultery, then a person is free to remarry, but other than that, you need to remain stuck to each other.
Carl Lentz had a family too, which is supposed to help solidify that union. Whether a marital relationship becomes stagnant or not is up to the couple. I don't think being married is going to be fireworks all the time. While I am espousing marriage, I don't say that it will be a scintillating experience 24 hours a day.
There is nothing necessarily wrong with stagnant. If a marriage reaches that point, the couple is free to do something about it, and they should. Stagnant doesn't mean it is over. So many of us as single or married don't have a lot of variety in our lives and don't even have much time for a lot of variety. Being married, even to a wonderful Filipina, doesn't mean it will always be exhilarating. I suppose her speculation of "strict place" could mean much the same. When I was single, I felt like my life was stagnant and strict regardless of how much variety I may have been able to have. There is only so much time in a day and we all have responsibilities.
I don't know if Carl Lentz talked to his wife about his marriage or if he would agree with Ranin's statement. But so what? Stagnant isn't a crime and neither is strict. Maybe God puts certain limitations on our lives for our own good. We have to work for our money, that takes time and can take a toll on us, so we need rest. We have money but it is sucked up paying bills and taking care of a family. Paying bills and taking care of a family are good things by the way.
Marriage isn't for thrill-seekers, it is more about fulfillment and satisfaction. Carl Lentz may have had plenty of that in his marriage but for whatever reason, made the unwise decision to be around an attractive woman who wasn't his wife. There is of course is no excuse for cheating on your spouse. God never promises us everything our hearts desire because sometimes we desire the wrong things.
He has promised to give us the desires of our hearts when they are His desires. There is a reason the Bible commands us to flee fornication, as if being pursued by a dangerous enemy, because we are. Sometimes I think a sex drive is a very dangerous thing, but if you don't have it, then you might not be healthy. He wasn't hanging out with a woman his age or older, rather a younger and attractive woman. I doubt a stagnant relationship and a strict place had much to do with his affair.
Does it scare you to think that you have to be tied down to one woman, just one woman for possibly the rest of your life? Why would that be? It is supposed to be good news, and protective. I was alone for 30 years and refused to give up and be alone the rest of my life. I felt stagnant and strict being alone.
I have given thought to being married to my wife for the rest of my life. I have thought about what happens to us if she suffers bad health, if I have to take care of her, if she looks different as she gets older. None of that has anything to do with stagnation. As her life changes and our lives change, we need to adjust to that new kind of life. We aren't guaranteed living a long time and we are not guaranteed great health and we are not guaranteed a thrill-a-minute marriage. We do know we are born for adversity and we are going to get older and slow down and life can be pretty mundane at times.
I think our focus should be on responsibility rather than thrills or self-satisfaction. That's something I like about being married; having responsibility. I worked for parts of six decades and 40 years at the same company and many times it was routine and sometimes was boring but my focus was on what I needed to do each day, not on whether I was being stimulated or excited.
Is having a lagging relationship reason for exposing yourself to great temptation? That as you will soon see, is ruinous. Lentz and his wife are not old by any means. I think that somehow, he lost focus and obviously didn't seek counsel. Yes, we are limited to just one spouse, because that is plenty and the way God wants it. I don't see having some stagnation being a sin or a strictness to your lifestyle a sin either. That is our jobs, our hobbies, our marriages at times. What isn't subject to that? Marriage is the grace of life (1 Peter 1:7), life is good but marriage makes it better.
While a marriage like anything else can be routine sometimes, it is what God commands us to do, partly to avoid sexual sin. Then, we are to invest our selves into that marriage to protect both of us from unnecessary harm. And having children? The Bible says happy is the man who has his quiver full of them, likening children to arrows. The Bible says whoever finds a wife finds a good thing and obtains favor of the Lord.
So, a wife and children are blessings, regardless of any stagnation or strictness or whatever. To me, being single was problematic. I'd rather have a wife and deal with any stagnation when needed. Lentz seemed to have it all and maybe he did.
1 Corinthians 10:12 says "… let anyone who thinks that he stands take heed lest he fall." I am not judging Carl Lentz. How anything in the world could be more tempting than sexual sin I have no idea. We are all weak and being in the wrong place at the wrong time is going to be disastrous. Choosing to be in that spot is adding insult to injury. We-Are-Not-Able-To-Resist-Sexual-Sin.
Ephesians 5:3 says "But sexual immorality and all impurity or covetousness must not even be named among you, as is proper among saints." A Christian is to get married as soon as they can or they won't be avoiding sexual sin.
I will close with what he or any other person will face after sexual sin of this kind, as well as Carl Lenzt' statement of remorse.
1 Corinthians 6:18 Flee from sexual immorality. All other sins a person commits are outside the body, but whoever sins sexually, sins against their own body.
Proverbs 6:32 But a man who commits adultery has no sense; whoever does so destroys himself.
1 John 1:9 If we confess our sins, he is faithful and just and will forgive us our sins and purify us from all unrighteousness.
1 Thessalonians 4:3-5 It is God's will that you should be sanctified: that you should avoid sexual immorality; 4 that each of you should learn to control your own body in a way that is holy and honorable, 5 not in passionate lust like the pagans, who do not know God; (getting married where you are supposed to have sex and completely avoiding sexual immorality are two things we can do, in addition to praying, but there is little purpose to praying when you are putting yourself in harm's way.
Proverbs 5:18-23 May your fountain be blessed, and may you rejoice in the wife of your youth. 19 A loving doe, a graceful deer— may her breasts satisfy you always, may you ever be intoxicated with her love. 20 Why, my son, be intoxicated with another man's wife? Why embrace the bosom of a wayward woman? 21 For your ways are in full view of the LORD, and he examines all your paths. 22 The evil deeds of the wicked ensnare them; the cords of their sins hold them fast. 23 For lack of discipline they will die, led astray by their own great folly.
Proverbs 6:20-33 My son, keep your father's command and do not forsake your mother's teaching. 21 Bind them always on your heart; fasten them around your neck. 22 When you walk, they will guide you; when you sleep, they will watch over you; when you awake, they will speak to you. 23 For this command is a lamp, this teaching is a light, and correction and instruction are the way to life, 24 keeping you from your neighbor's wife, from the smooth talk of a wayward woman. 25 Do not lust in your heart after her beauty or let her captivate you with her eyes. 26 For a prostitute can be had for a loaf of bread, but another man's wife preys on your very life. 27 Can a man scoop fire into his lap without his clothes being burned? 28 Can a man walk on hot coals without his feet being scorched? 29 So is he who sleeps with another man's wife; no one who touches her will go unpunished. 30 People do not despise a thief if he steals to satisfy his hunger when he is starving. 31 Yet if he is caught, he must pay sevenfold, though it costs him all the wealth of his house. 32 But a man who commits adultery has no sense; whoever does so destroys himself. 33 Blows and disgrace are his lot, and his shame will never be wiped away. 
Our time at HillsongNYC has come to an end. This is a hard ending to what has been the most amazing, impacting and special chapter of our lives. Leading this church has been an honor in every sense of the word and it is impossible to articulate how much we have loved and will always love the amazing people in this church.
When you accept the calling of being a pastor, you must live in such a way that it honors the mandate. That it honors the church, and that it honors God. When that does not happen, a change needs to be made and has been made in this case to ensure that standard is upheld.
Laura and I and our amazing children have given all that we have to serve and build this church and over the years I did not do an adequate job of protecting my own spirit, refilling my own soul and reaching out for the readily available help that is available. When you lead out of an empty place, you make choices that have real and painful consequences. I was unfaithful in my marriage, the most important relationship in my life and held accountable for that.
This failure is on me, and me alone and I take full responsibility for my actions. I now begin a journey of rebuilding trust with my wife, Laura and my children and taking real time to work on and heal my own life and seek out the help that I need. I am deeply sorry for breaking the trust of many people who we have loved serving and understand that this news can be very hard and confusing for people to hear and process. I would have liked to say this with my voice, to you, in person because you are owed that. But that opportunity I will not have.
So to those people, I pray you can forgive me and that over time I can live a life where trust is earned again. To our pastors Brian and Bobbie, thank you for allowing us to lead, allowing us to thrive and giving us room to have a voice that you have never stifled or tried to silence. Thank you for your grace and kindness especially in this season, as you have done so much to protect and love us through this. We, the Lentz family, don't know what this next chapter will look like, but we will walk into it together very hopeful and grateful for the grace of God..